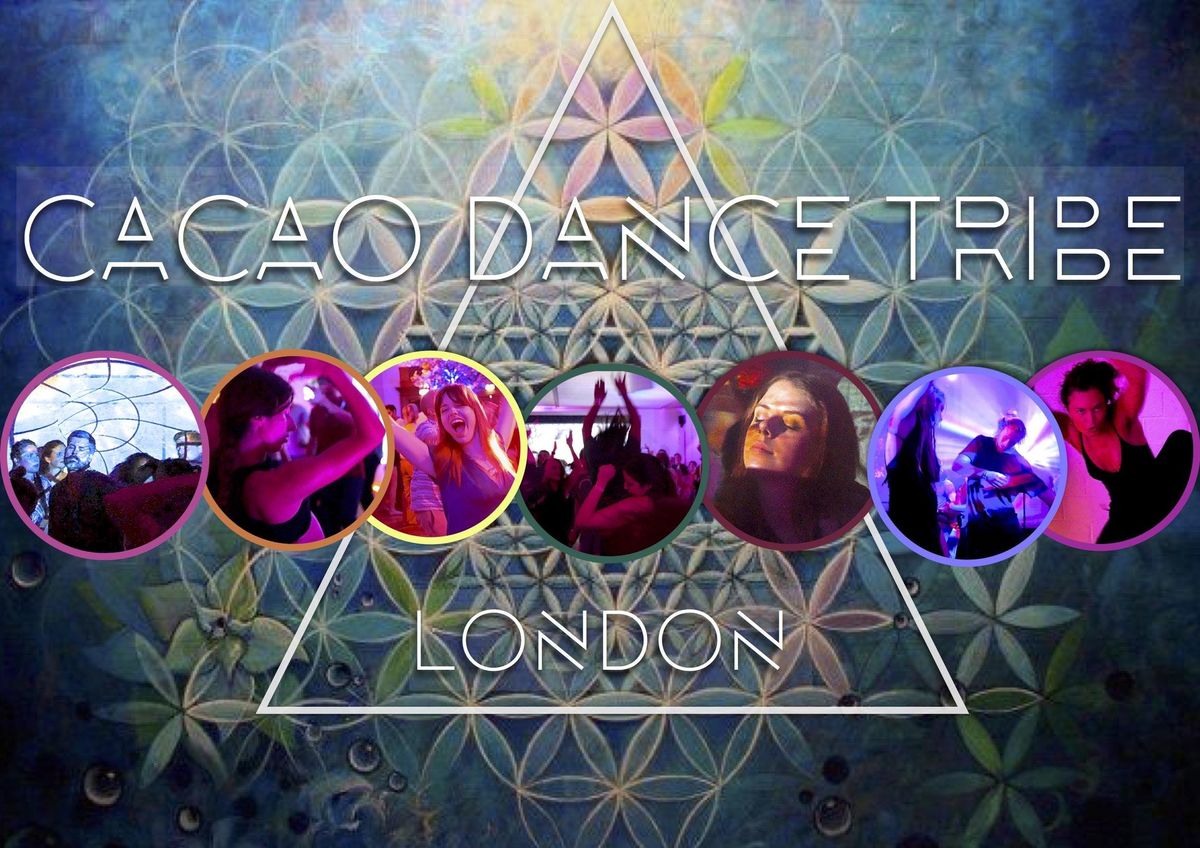 The Pirate Castle (by the canal), 33-37 Oval Rd, Camden Town, London, United Kingdom
Ecstatic Dance London
Spread the word
⋘ ─ ∗ Cacao Dance Tribe ∗ ─ ⋙
- Cacao & Ecstatic Dance with Ecstatic Dance London*The Friday Night Camden Sessions*
Our video on youtube to give you a little taste of the experience!"People say that what we're all seeking is a meaning for life. I don't think that's what we're really seeking. I think that what we're seeking is an experience of being alive" - Joseph Campbell◈ Why Cacao & Ecstatic Dance? Cacao is the ultimate heart opener, it will give you energy, revitalise your BodyMind inviting you to express, release & unleash your creativity on the dance floor!◈ Every Friday join us to explore Cacao + Ecstatic Dance as a potent synthesis for Transformation! Release what no longer serves you, and invite in what you want more of in your life!
We have two main guidelines for these events:
1) No talking on the dancefloor. When we dance without the chitchat, something alchemical can happen on the dancefloor. A unified field of Being emerges and we feel both wild and free, contained within ourselves And connected to something much, much greater than our individual selves.
2) No Spectating! Stay connected to your own body, sensations, emotions, and feelings. Ecstatic Dance is about you and your relationship to the Dance. Dancers feel uncomfortable when being spectated at. Come prepared to Dance yourself free from inhibitions without giving a
[email protected]
what others think. 
Cacao Dance Tribe is Every Friday & to mix it up we include different colours of the nights:◈ 1st Friday Night of the Month: with Live Percussion - Afro and Tribal vibes◈ 3rd Friday Night of the Month: Catharsis - Electronica & PsytranceYou and your awesome friends are invited to join us for this weekly freestyle, expressive dance & moving meditation event. In an awesome venue with a great sound system, and with vibrant people who love dance and music!"A brilliant way to destress after a hard week of work!"
Move your Body, unleash the wild dancing self who doesnt give a
[email protected]
what people think, claim your freedom, open your heart & touch the infinite! 
⋘ ─ ∗ Cacao Dance Tribe ∗ ─ ⋙
- Cacao & Ecstatic Dance with Ecstatic Dance London*The Friday Night Camden Sessions*
When? Friday nights - 8:30pm-10:30pm ◈ Where? The Pirate Castle,33 Oval Rd, Camden Town, London NW1 7EA( 5 minutes from Camden Town tube)◈ Cost: £12 Earlybird / £15 Normal price (£10 for full-time students, please bring ID) *Please let us know you are coming so we know how much Cacao to make! 
◈ What to bring: Loose comfortable clothing to dance in (maybe a change of clothes as you'll sweat a lot!) and a reusable bottle of water!∗ ⋅◈ Sessions are facilitated and DJed by Seth Newman, Seth is the pioneer Ecstatic Dance in the UK, who with his band Urubu & Ecstatic Dance London, has been running conscious dance & sober rave events for many years.∗ ⋅◈⋅ ∗ His inspiration for these events come from many sources including Humanistic & Body Psychotherapy, the Human Potential Movement, 5 Rhythms, Active meditations and from the teachings of the Indian Mystic Osho whom he grew up with in India in the 1970s. Seth brings a wealth of experience holding heart-centered spaces.
UPCOMING EVENTS FOR YOUR CALENDAR
JUNE 30TH-JULY 5TH, 2020  The 3rd Annual High on Life - Ecstatic Dance Gathering - Spain June 30th-July 5th 2020
Our video from last years event in Portugal: 
- An experiential playground for co-creating transformational experiences.
- Life-affirming retreat beyond the old Drug and Alcohol paradigm.
PLEASE BOOK HERE
Please join our meetup group for information on all our events: 
https://www.meetup.com/london-ecstatic-dance/
/>

Our youtube videos:

Our latest video: High on Life Ecstatic Dance Festival

1) Ecstatic Dance Temple 

2) What is Drum Mantra? 

3) Ecstatic Dance Temple teacher training

4) Ecstatic Dance Temple - Bali 

5) Ecstatic Dance Temple MusicVideo

"Our bodies instinctively know what feels good or bad, right or wrong. However, often our heads get in the way. Ecstatic Dance is about finding our way through to what feels good. How can we use dance to consciously transform towards finding joy, without denying our anger or sadness?  Ask yourself: what's my body feeling in this moment? Does it feel good moving this way, or that? Does it feel nourishing to dance with another, or dance solo? Where do I most feel connected with Self? Let your body lead the way." ~ Abigail Harris