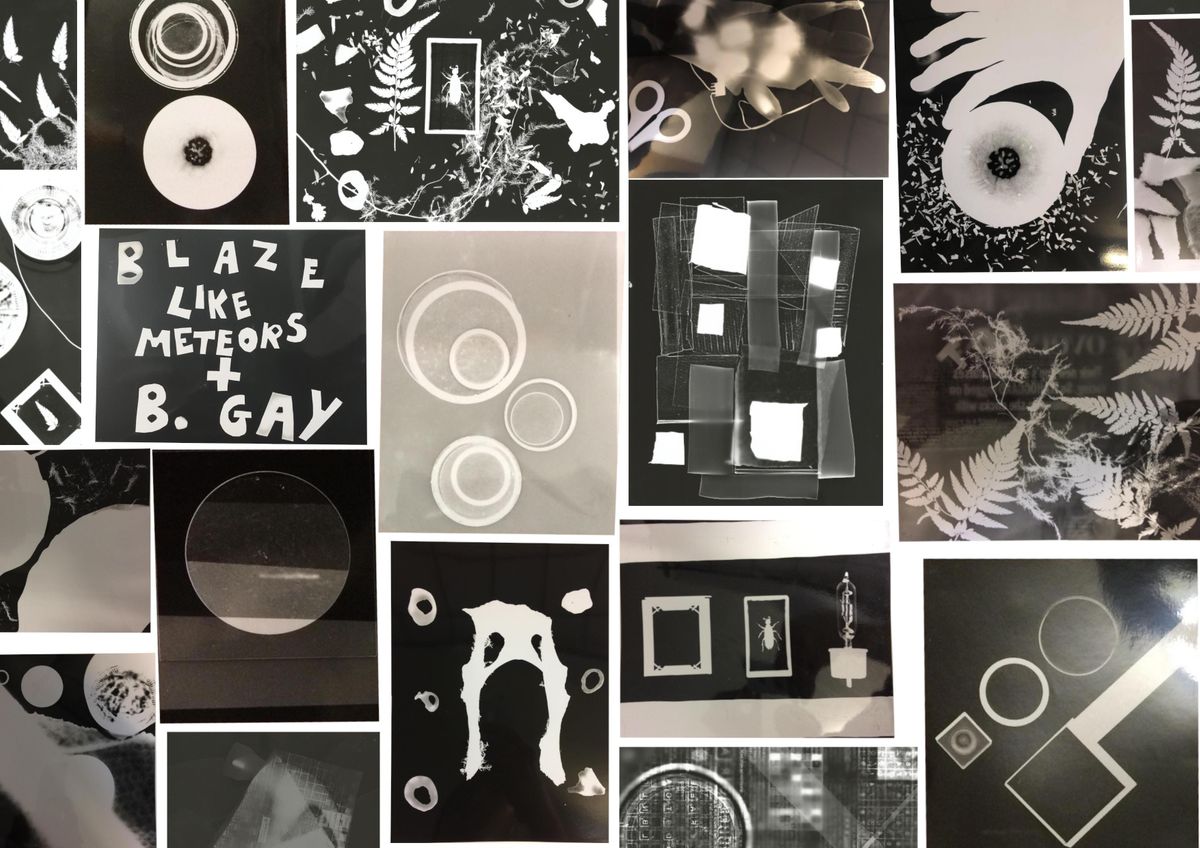 E5 Process, 178A Glyn Road, London, United Kingdom
Eventbrite
Spread the word
A celebration of the truly infinite world of cameraless photography!
Thanks to its uniquely interactive methods, cameraless photography has as much to do with painting and performance art as it does with photography - it reacts to anything you care to apply.
Cameraless photography has sent artists in unexpected directions with a newfound curiosity - and armed with a fresh set of materials. Some have applied these methods as a new generative medium while others have dedicated their artistic lives to exploring its vast possibilities.
Whether you already have an idea in mind; whether you're at a loss where to start; whether you're an established artist or haven't a clue what this is all about, the beauty of this practice lies in its immediacy and its ability to generate ideas.
In throwing these party's we wish to create an atmosphere that will help develop ideas and take us to some unexpected places! This is much a celebration of the practice of cameraless photography as it is of collaboration and a hub for an artistic community in east london.
We're looking forward to hosting collective explorations of experimental processes on a bi weekly basis. So, come on down, experiment and collaborate in this world of infinite possibility. ALL ideas are welcome and up for consideration, so please get in touch and we look forward to sharing on the night!
To make sure were all having a go, we think a 10 people is a good number to be in there together. However... people may be spread between two rooms or be in larger groups working on an image together so there may be flexibility on this depending on the night. If you wish to come and were out of spaces online, drop us a message and we will let you know if we can squeeze you in.
This is a non profit event, £10 a pop, all funds go back into the darkroom for exciting new things in the future.
Few beverages around but feel free to BYOB
X