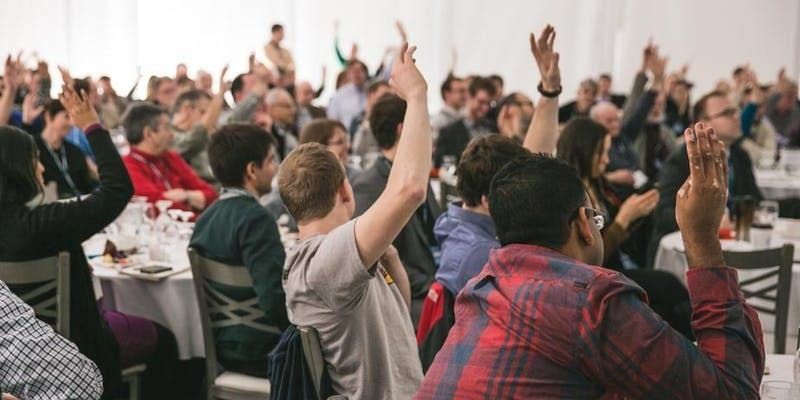 Castlehaven Community Centre, 23 Castlehaven Road, London, United Kingdom
Eventbrite
Spread the word
The Corporate Assocation for Professional Development 
~Free personal and professional development~
Welcome to CAPD's December 2018 workshops - feel free to share this event link with colleagues and friends.
RSVP to guarantee a place
Registration is at 9.30am, first session begins at 10.00am
Session 1 – 10.00am–11.30am Establishing internal coaches in organisations
Angela Phillips- Stockwell
The first question has to be - Why build a coaching culture in the organisation?
There is a danger that this could be seen as just another flavour of the month, just as the concepts of 'building a learning organisation', or 'total quality management' or 'customer-centric organisation' were before.
A coaching culture should serve the core strategy of the business. For example, some companies using coaching skills to engage their customers, some have used coaching skills to form more effective partnership working across agencies. Whatever the intention, it has to have a tangible reason that supports the core business.
Yet, having said that, there are however considerable business benefits to developing a coaching culture within an organization as well as providing career progression opportunities for employees. Coaching targets high performance and improvement at work and usually focuses on specific skills and goals. It can also better position companies to grow and nurture talent.
So, investing time to develop a coaching culture can be a game changer that shifts the way people work together. Companies with strong coaching cultures report higher employee engagement, greater revenue growth and radical improvement of results.
A coaching culture will look different in every organization as it will be developed to complement the overall culture of the business, its history, values, and strategies. While the end results may look different, there are strategies and considerations to developing and sustaining a coaching culture which will be relevant to organizations of all sizes and sectors.  
In this session we will share what we have done in large tech organisations and explore what exactly is a "coaching culture," and how can leaders make this part of their everyday environment?
Session 2 – 11.30am–1.00pm Purpose, Movement, Impact: An Introduction to Systemic Constellations & Systems Practice
Stuart Taylor, Founder, Pollinator
Systemic Constellations & Systemic Practices (SC & SP) provide structured-but-flexible, non- judgemental, liberating processes to explore, navigate and resolve as appropriate, the deep emotional & psychological dynamics of our embodied lives. We're all rooted in multi-generational social systems beginning with our families of origin, through to our adult relationships - domestically, socially, in community, professionally and ultimately as world citizens.
SC & SP compassionately reveal incisive, poetic and 'always right' individual and group outcomes. A remarkably resonant process for issue-holders, representatives and witnesses alike. Through this taster experience, you are invited to explore this generative and potent approach to group work and individual issue-resolution. SC & SP make visible the diverse drivers in our membership of multiple social systems, enabling us to effectively disentangle ourselves from them, to pursue our personal / organisational purpose with alignment, energy and focus. SC & SP offer accessible, creative and actionable solutions to strategic, communications, service design, staff retention / development, and stakeholder engagement issues.
Prior to founding Pollinator and moving into the field of Systemic Constellations, Stuart forged a kaleidoscopic international 30-year career, primarily in Consultant, Programme manager, Facilitator and Research roles. His experience spans the performing arts, cultural industries, charity, environmental campaigning, community development, higher education, civil rights activism, strategic consulting, systems innovation, social enterprise, mental wellbeing innovation, men's development work and creative writing sectors.
Stuart is a regular teacher of Aikido and Qi Gong with Movingeast and the European School of Tai Chi Chuan in London. He is a published writer of fiction, journalism and poetry and father of three children. Stuart is a former recipient of a Wingate Foundation Scholarship and Centre for Creative Communities Travel Fellowship. Previously he has trained in: Peer counselling, Systems Change Agency, Embodied Leadership, Mental Health First Aid, Open Space Technology, Project management, Art of Hosting, DEMOCS, Spaceshapers, Co-Active Coaching and undertaken an MSc Systemic Leadership & Organisation Studies.
LUNCH – 1.00pm–2.00pm
Session 3 – 2.00pm–4.00pm Your inner voice
Stephen Witton
"They won't like me" "They'll think I"m boring" "I can't add any value - I've nothing they'd want to hear"
Some of the stuff the unhelpful inner voice can say to us, which can hold back our performance - whether it be presenting, training, at interview, networking or socialising. Recognising within us where this starts is the key to harnessing, controlling and taming the inner voice.
In this thought provoking, interactive and entertaining session, you'll explore the inner voice "chatter" that you have, and understand how this affects others too. Through a coaching approach you'll explore how to control the inner voice in others and equally within yourself. You'll also explore some of the issues / challenges that can create or contribute to the destructive inner voice. You'll also explore how to harness the positive inner voice and use this more.
Stephen Whitton - The Edutainer, is a trainer, presenter, speaker. An ex car-salesman turned radio presenter who works with corporate and individual clients to delve into the Inner Voice issues that contribute to performance challenges in Sales, Leadership, Presenting - in fact any aspect of business life.