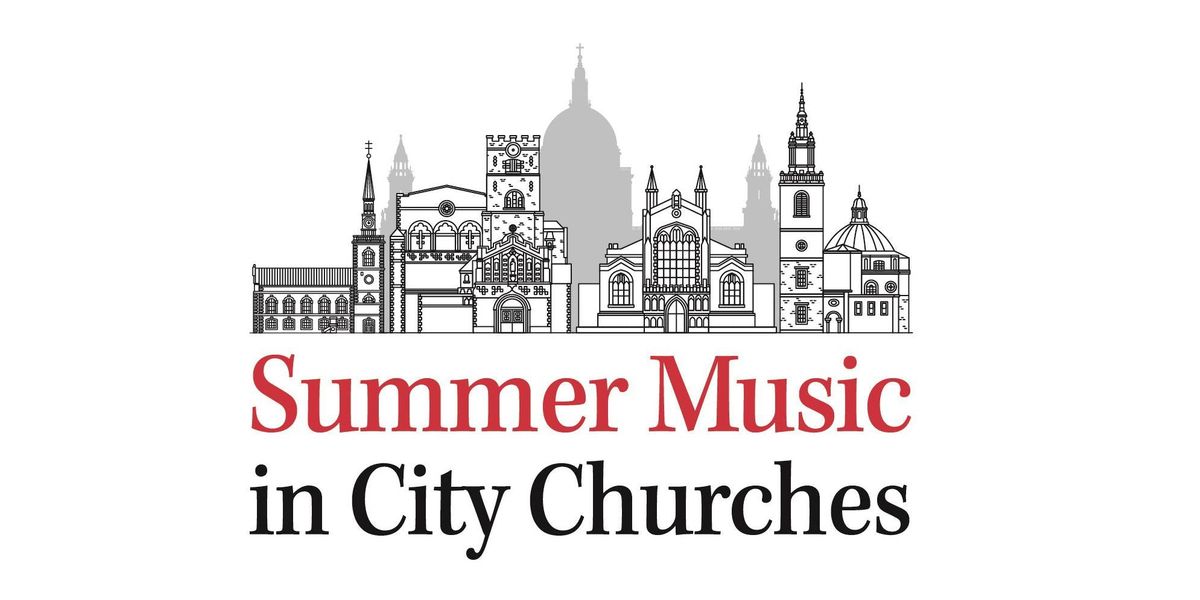 St Lawrence Jewry, Guildhall Yard, London, United Kingdom
Kestrel Music
Spread the word
A lunchtime programme of evocative works for solo piano - with literary associations from Shakespeare to Victor Hugo to Dodie Smith. 
Mark Bebbington, piano
Egon Petri/JS Bach: Sheep May safely grazeDebussy: Clair de Lune Debussy: Prelude 'La Cathédrale engloutie'Robert Matthew-Walker: Piano Sonata 'Hamlet'John Ireland: Sarnia - an Island Sequence [TBC]
There is no interval during this performance.
£15 Unreserved seating
Special offer: 20% discount for groups of 4 or more
50% concession for Students
For information about other concerts in the 'Summer Music in City Churches' festival, please visit our website:
www.SummerMusicCityChurches.com
SUMMER MUSIC IN CITY CHURCHES 
JUNE 2019: WORDS AND MUSIC
Summer Music in City Churches was a brand new festival in 2018, presenting beautiful music to inspire, divert and engage, in ancient and architecturally stunning churches in London's Square Mile. Standing cheek by jowl with City offices, these churches are glorious settings in which to listen and reflect: oases of history, beauty and peace amidst the 24-7 hurly-burly of City life, each with its own story of survival to tell in the face of world war, fire and man's inhumanity to man over the centuries. 
​
The theme for the second festival in June 2019 is WORDS & MUSIC. During a week and a half of concerts, you will find sumptuous settings of poetry, lyrical music inspired by poetry, plays and literature, words that illuminate music with biographical insight and context, music of significance to literary heroes and heroines, and more: a lyrical celebration.
​