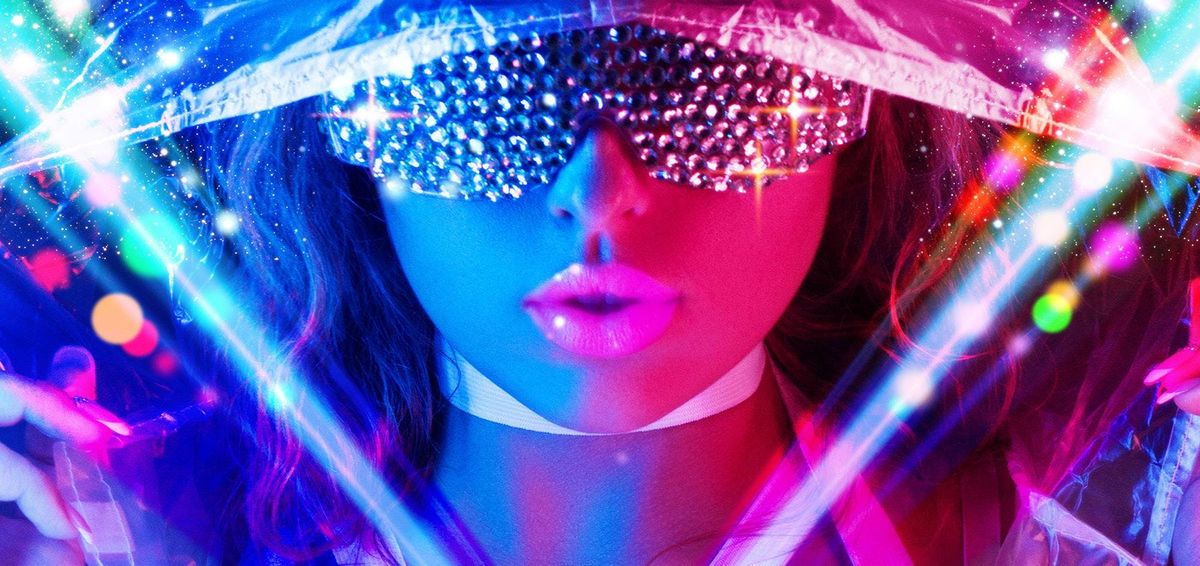 Sway Bar, 61-65 Great Queens St, London, United Kingdom
Carwash London
Spread the word
For the month of January and part of February, Carwash is at Sway whilst our home venue Loop gets a brand new facelift. We are hosting 5 luxury parties at Sway until the grand re-opening of Loop on Feb 16th.30 years of history. 6000 parties worldwide. 3 million happy clubbers. Carwash has been storming the globe since 1989 with its joyful and fun approach combined with a colourful up for it dress code. We proudly hold the title of Europe's longest running disco and pop club with residencies in London and Ibiza, and with homes in Paris, Vienna, St Tropez, Geneva and numerous European holiday hot spots. World tours have taken us to all corners of the globe such as Miami, Dubai, Singapore, Australia.3 Floors of Pure Partying in Central London
Carwash is the premier party for an unforgettable night out. Join hundreds of dressed up people packing out the main under lit disco dance floor to a fresh mix of Disco & 80s / 90s Pop anthems. Our sumptuous middle floor Boom offers R&B, Hip Hop, Dance, Party Tunes and Club Anthems.
When you arrive you'll be given party accessories by roller-skating show girls, to put you in the mood and get the party started. Carwash is in the heart of central London at LOOP, 19 Dering Street, London, W1S 1AH.
Ace of Clubs - Time Out
London's legendary disco & pop club – Mixmag
Dress UP 
Dress to excess as your favourite retro music or pop style icon. 70s, 80s, 90s or 00s. Mix and match the high street with vintage finds, circus wear and 80s / 90s costumes to create your own personal style. Shake your body in neon gym wear, blame it on the boogie in Miami Vice suits, or use it up and wear it out in high tops and gold chains. You don't have to go mad unless you want to…
Music
The soundtrack sees Disco meet 80s anthems, with dollops of mash-up 90s, servings of funk, soul and classic hip-hop across an under lit dance floor. The second Boom room sees R'n'B, Hip Hop and commercial chart hits and together our two dynamic dance floors create an incredible energy all night long. A liberal host of fresh and fabulous musicians will be performing on our bars, tables, podiums, mirror balls and anywhere else they care to shake and shimmy. 
Getting In
We offer party wristbands with two free drinks and entry prior to 11pm for £10 available here on Eventbrite. You can buy general entry tickets for £10 if you wish to come later. If you fancy splashing out and being seated with your friends you can opt for one of our VIP packages.We often sell out several days prior to each party so it is advisable not to delay. Packages go off sale 6 hours prior to each event. General tickets go off-sale at 7pm on Saturdays. Please note due to new licensing conditions, Photo ID is absolutely essential for entry. There can be no exceptions; not for regulars, those clearly over the age of 18, those that have booked a table, celebrities, friends, etc. If a person from group forgets their ID, we will turn that person away regardless of any ticket purchases. Government issued I.D.'s will be scanned prior to entry from 10pm onwards. All data is held solely by Sway and will be deleted within a month.
VIP / Booths
Everyone comes to Carwash in a group and we know this can be tricky to organise. To make things easier we offer from as little as £150 or £250 club package for the whole group, which includes entry and drinks at your table. All we need is for your group size to meet our minimum number. All you have to do is decide what you would like to drink. It is as simple as that. Buying a package automatically reserves you an area.
For those extra special occasions you can treat yourself and your friends to a premium package for the ultimate Carwash experience, which includes choices of champagne and premium spirits served with mixers. 
Booths in the Carwash room sell out fast and the best tables are sold on a first come first served basis. Each package is priced per group not per person. So the overall price is £150, £250, £350, £500, £1000 per group depending which drinks package you choose.
We have table waiting list options if we are full (they go off sale 2 hours prior to each event) and pre-club fun in the form of a restaurant and cocktail master classes (which go off 1 day prior to each event)
Please note due to new licensing conditions Photo ID is absolutely essential for entry.
Terms and Conditions Apply