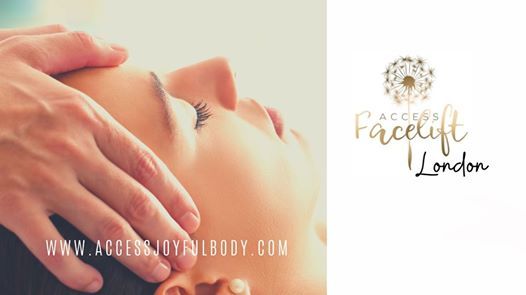 East Croydon station, CR0 1LF London, United Kingdom, London, United Kingdom
Access Joyful Body Events Page
Spread the word
What if you (and your clients) could have more youthful skin, firmer body, and fewer judgments? Naturally!
The Access Consciousness Facelift® is a nurturing body process that uses energy to transform your face and your body. It's a wonderful way to rejuvenate and reverse the appearance of aging.
There are no pre-requisites for this certified training it is a brilliant addition for beauticians, masseuses, body-workers and great for friends who may like to run this on each other.
What if you could;
--> Remove judgement
--> Nurture healing
--> Improve eye sight
--> Sleep better
--> And so much more!
Would you like some of that?
Every BODY welcome :)
Certified Access Facelift Practitioner Class
Sunday 8th December 10-4 pm
East Croydon CR0
Investment £230 (£115 if repeating)
QUESTION?
Email:
accessjayne | gmail ! com
INFO & BOOKING
www.accessjoyfulbody.com
Conveniently located near Waterloo & Southwark train/tube stations. Roadside parking available.