London, UK (Farringdon), United Kingdom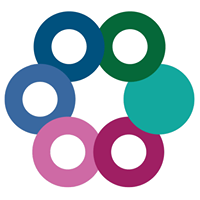 Agile Centre LLP
Spread the word
Course Description
This three-day Certified LeSS Practitioner® (CLP) course is a highly interactive, in-depth course covering the principles, framework, rules and guides that make up Large-Scale Scrum (LeSS), a detailed at the organisational structure and patterns for successfully implementing multiple-team Scrum in your organisation.
Upon completion of the course, participants are awarded the title Certified LeSS Practitioner® (CLP).
What You Will Learn
In this highly interactive course, participants will get a thorough introduction to LeSS, a deep understanding of the underlying principles and the concrete practices to help them to implement LeSS in their own organisation.
Topics include:
The history and overview of LeSS
The ten LeSS principles
The LeSS organisational structure and roles
Defining your product
How multiple teams collaborate and coordinate during a Sprint
The role of management in LeSS
Patterns for a successful LeSS adoption
Separating the myths from the facts
Real world examples and case studies from an instructor with 10+ years of experience
What You Will Get
A three-day immersive learning experience facilitated by an highly respected Certified LeSS Trainer®
A printed, bound colour copy of the course materials to take away
Continental breakfast, a hot buffet lunch and refreshments throughout the day
Registration for the Certified LeSS Practitioner® (CLP) certification
Two years membership of the LeSS community worth $75
24 Scrum Education Units (SEUs)
A soft copy of the book Large-Scale Scrum: More with LeSS
Who should attend
This course is for anyone who is involved a large-scale agile adoption — who already has basic Scrum knowledge.
It is most suitable for
Leaders / Executives
Project Managers
Development Managers
Business Analysts
Scrum Masters
Product Owners
Developers
And anyone who wishes to deepen their knowledge of practice great Scrum with multiple teams.
What our participants say
"Practice oriented approach and flexible course (time for Q&A, attention to participants)" – András
"I really enjoyed the training and inspired me. I could already use some of the thoughts and models that were introduced during the training." – Julia
"Very good interactive way of learning in a perfect atmosphere." – Robert
"This probably was the most interesting and rewarding training that I ever followed." – Jean Marie
"I think that the course is educational and very practical since it's mostly workshop-type of exercises" – Martin
The Venue
A range of training, meeting and conference space in Hatton Garden, located near Farringdon and Chancery Lane.
A stylish and impressive eight-storey Art Deco building ideal for hosting a range of training, conferences and meetings near Farringdon and Chancery Lane stations.
Moveable walls provide ultimate flexibility and self contained floors are available for exclusive use.
Take a look – our venue view of etc.venues The Hatton "walks" you around the venue!
About certification
Attendance and active participation across the three days will result in the registration as a Certified LeSS Practitioner®.
About Your Trainer
Karim Harbott
Karim is one of only a handful of people globally to hold both the Scrum Alliance Certified Scrum Trainer® (CST) and Certified Enterprise Coach® (CEC) status. He is also a Certified LeSS Trainer®, SAFe Program Consultant®, Accredited Kanban Trainer®, and ICF Professional Certified Coach®.
He specialises in advising organisations on how to work with Agile at scale, business agility, leadership coaching and Scrum Master & Product Owner capability building. Karim is the former Head of Scaled Agile at global strategy consultancy McKinsey & Co.
From the creators of LeSS:
"Karim is super bright, friendly, experienced, a great communicator, and if I had to form a team, I would hire him in a heartbeat." – Craig Larman, CST & co-creator of LeSS.
"Karim is one of the first Certified LeSS Trainers. He spends most of his effort patiently coaching organizations to improve their development making his trainings based in actual experience." – Bas Vodde, CST & co-creator of LeSS.
FAQs
Are there any prerequisites before attending the course?
Ideally attendees will have taken a Certified ScrumMaster® (CSM) course, or be thoroughly familiar with Scrum introduction materials, such as the Scrum Guide. They should also have experience in practicing Scrum. We provide everything else needed on the day so you do not need to pre-read or bring anything with you.
What's the cancellation policy?
Cancellation is possible up to two weeks before the start of a course without cost. After that point the full course fee is due independent of whether the registered person takes part in the course or not. Participants can be substituted without charge.
For more details, please see our website: 
www.agilecentre.com
How can I contact the organiser with any questions?
Email:
team | agilecentre ! com
+44 (0) 20 39165811
Web: 
www.agilecentre.com