Amba Hotel Marble Arch, Bryanston Street, London, United Kingdom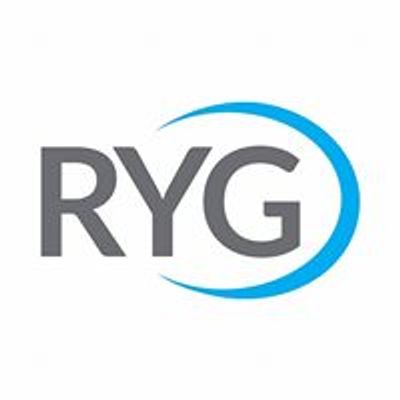 Raising Your Game
Spread the word
8-Day NLP Practitioner Programme (Certified by Meta International)
Neuro-Linguistic Programming (NLP) offers a collection of tools and techniques that allows you to explore the connection of thoughts, feelings and actions. More specifically, how we construct our 'map of the world' through our senses (Neuro), use language (Linguistic) and code behaviour (programming). Utilising this modelling technology, our programme offers to enhance or change the way you choose to think, feel, behave, communicate and generate results. We strongly believe and know through years of experience that these proven tools and techniques have a profound impact on personal and professional results. 
What you will receive investing in this NLP Practitioner Programme (list not exhaustive):
Proven tools and techniques successfully used for over 40 years, ready to use daily.
Lifelong skills to enhance communication, mindset and behaviours to deliver results.
Increased self-awareness and state management to improve performance.
Strategies to execute and deliver personal and professional goals.
Meta International NLP practitioner qualification, signed by Frank Pucelik, NLP co-creator.
Who should attend:
With no pre-requisite learning required, this course is open to all and will provide you with the skills required to achieve your personal and professional goals. NLP is used within a wide range of contexts, ranging from enhancing communication skills, creating personal change, business, negotiating, sales, marketing, leadership, public speaking, relationships, health and much more.
​Core syllabus:
NLP major beliefs - utilisation within change work.
Epistemology - how we process information and how we know what we know.
Rapport - developing and maintaining someone's attention and their responsiveness.
Representational Systems - how we construct information.
Calibration - awareness to notice non-verbal communication and improve rapport.
Perceptual positions - utilising filters to enhance the quality of information available.
Managing States - recognising, managing and creating states for high performance.
Language Patterns - enhancing our verbal communication internally and externally.
Framing and Reframing - ability to create linguistic flexibility, improving communication.
Submodalities - utilising the structure of internal representations to create change.
Anchoring - use of change formats to create and manage states effectively.
Working with metaphors - appealing to the unconscious mind to create choice and solutions.
Strategies – identifying patterns of behaviour to break and install more desirable behaviours.
Logical levels - recognising the level at which to manage and create change.
Coaching with NLP - useful frameworks to conduct change work.
Why learn from Ricky Virdee?
Certified Meta International Trainer of NLP, endorsed by NLP co-creator, Frank Pucelik.
Conducted over a thousand personal and professional 1:1 coaching sessions.
Trained, certified and coached over 200 NLP Practitioners and Master Practitioners.
Over a decade of experience leading, managing and training within multiple industries.
Delivers behavioural change workshops and courses nationally and Internationally.
Provides consultancy services - covering strategy, mindset and behavioural change.
15 years Retail and Financial Services experience, offering various examples to work from.
Proven results whilst applying NLP, including top Regional Coach in the UK at HSBC.
Launched successful businesses (currently founder and owner of Raising Your Game).
Further details about the course, Raising Your Game and Ricky's credentials can be found at:
Website:
www.raisingyourgame.co.uk/nlppractitioner
/>
LinkedIn:
www.linkedin.com/in/rickyvirdee
/>
Facebook:
www.facebook.com/OfficialRaisingYourGame
/>
Instagram:
www.instagram.com/raisingyourgame
/>

Course Dates (Weekends only course)



Module 1:  3rd and 4th October 2020



Module 2:  24th and 25th October 2020



Module 3:  14th and 15th November 2020



Module 4:  5th and 6th December 2020



Each day runs from 9am – 5.30pm

Location: Amba Hotel Marble Arch, London

Your Investment: £1,499.00 (No VAT added)

We look forward to supporting your continued success!

Raising Your Game


FAQ's 

What is NLP?

NLP stands for Neuro Linguistic Programming. It is a modelling technology and the study of how we process information, use language to structure thoughts and generate behaviour. You may come across numerous definitions, including variations from the co-creators themselves.

Is there any pre-requisite learning?

No, you are not required to read, listen to or attend any course in advance of attendance.

What is the group size?

We limit the group size to 16, to maintain high levels of quality and interaction. Experienced NLP Coaches will also be in attendance to support.

Are there any additional fees attached?

No, this is the full course price and includes refreshments, learning material and certification.

Will Ricky be facilitating for the full duration? 

Yes. Ricky will be present during the full course as the lead facilitator. Experienced NLP trainers/coaches may be invited to deliver alongside Ricky.

Will we have access to the Ricky before and after the course?

Ricky will speak to EVERY client personally before attending, to understand your intention and to answer any questions. Ricky will welcome further discussion post completion of the course and arrange practice groups to support further learning, integration and application.

Will I receive a certificate?

Yes. You will receive a 'Meta International' certificate upon successful completion (NLP Co-creator Frank Pucelik Signed). Full attendance is required.

Is this the right course for me?

We recommend you email

info | raisingyourgame ! co ! uk

to discuss your personal intentions for attending. Ricky will personally contact you and review whether this is the best course to meet your requirements.

Why is this course split into modules?

We know from experience how beneficial it is to attending a course in this format, as you will be able to integrate and apply what you have learnt between each module. This approach also allows you to connect with those in attendance to review, reflect and practice your learning.

What if I miss a day / module?

Please contact us at

info | raisingyourgame ! co ! uk

if you are aware of any days you may miss in advance. Each case will be reviewed individually; please do note that you will be required to complete the full course content to be certified.

Is there an option to attend a weekday course?

Not at present. With over 12 years of experience supporting, facilitating and delivering NLP courses, we recognise that there is a higher demand for weekend (modular) courses. This also ensures Ricky's full availability, avoiding any missed days through corporate client work.

Can I send my team?

Yes. Many teams benefit from attending together, as they build deeper relationships, learn together and embark on a new journey together. Ricky has trained many teams who have attended an NLP Practitioner course collectively, ranging from Estate Agency teams, Recruitment Consultant teams, Change Management teams, Learning and Development teams.

Will lunch be provided?

Lunch has not been provided, yet light refreshments will be made available throughout the course. The venue is also located a few minutes' walk from Oxford Street, where you will find many eateries.
iCause.com promotes public events for free and helps event organizers connect with nonprofits to attract more participants like you.
Additionally, the iCause Global Foundation enables good people to fund great causes around the world. Together, our impacts are limitless!