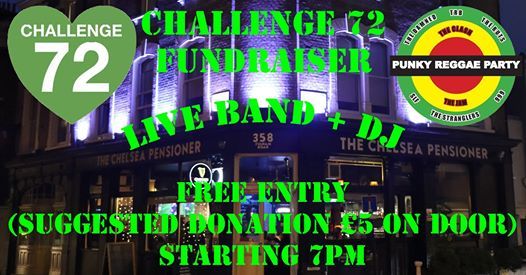 The Chelsea Pensioner, 358 Fulham Road, London, United Kingdom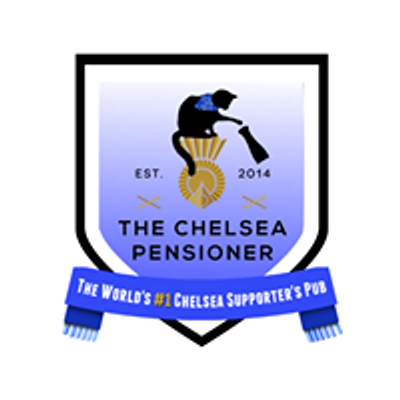 The Chelsea Pensioner
Spread the word
This is a charity event helping to raise money for Challenge 72
Challenge 72
Walking 72 miles. Carrying 72lbs. In under 72 hours.
Between 27th and 29th August, Aide Myatt and Jim Cowan will be taking on 'Challenge 72' where each of them will carry 72lbs while walking 72 miles, inside 72 hours.
This is in memory of the 72 lives lost in the Grenfell Tower fire and to raise funds for the Grenfell Foundation.
There will be a live band (Punky Reggae Party) with a supporting DJ, so there will be music of one sort or another from 7pm all the way through to midnight. There is no fixed charge to come along, but there will be collections on the door, with a suggested entry donation of £5 per head. There will also be a raffle and collection buckets available throughout the night.
The full schedule will be published nearer the time. Obviously, the event is reliant on the current Coronavirus outbreak allowing gatherings to take place by this time, but please put it in your diaries as your support will be invaluable.
Donations to the team can be made here:
https://www.justgiving.com/team/Challenge-72
Challange 72's website:
https://challenge72.wordpress.com
/
iCause.com promotes public events for free and helps event organizers connect with nonprofits to attract more participants like you.
Additionally, the iCause Global Foundation enables good people to fund great causes around the world. Together, our impacts are limitless!