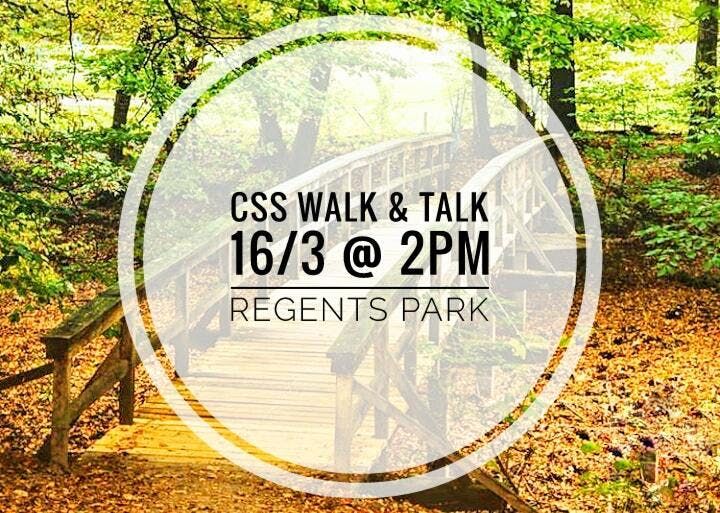 Regent's Park, London, United Kingdom
Eventbrite
Spread the word
Spring is here and summer is near! To mark the beauty of spring CSS will be holding a 'walk and talk' event on Saturday 16th March for those over 40. So if you're over 40 years of age and enjoy scenic walks with positive conversations with those who are also Christian and single then this is for you!
The event will be taking place at Regent's Park,  2pm. Specific details of meet up location with be shared once your attendance has been confirmed.
Please note, this even will be facilitated by a CSS group member.