Under 1 Roof: A Kid's Urban Oasis, Skeffington Street, London, United Kingdom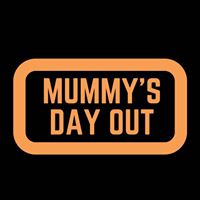 Mummy's Day Out
Spread the word
It's that time of year and we want to end the year with a bang - join us at our Christmas Jumper Party.  we are inviting all members of the family to come and celebrate with us...yes Dads can come too!!! (Grandparents, aunties and uncles are all welcome).To celebrate the festive season we are hosting a family fun day and baby disco/rave at the amazing Under 1 Roof kid's urban oasis.  This amazing venue embraces innovative activities for children and has areas for both under 5s and 5-12 year olds.
London's finest DJ will be spinning old school, afrobeats, garage, funky, house and more ... we plan to enjoy a good dance.
Every child will have the opportunity to meet SANTA and receive a special gift courtesy of Mummy's Day Out.
If that's not enough, there will be performances from a local theatre school.
There will also be a mini-market for guests to grab their Christmas gifts.
As well as the opportunity to be a part of the raffle.
Ticket Cost:
Early Bird Tickets Out Now GRAB THEM QUICK
Standard tickets - Child £8.50 / Adult £10.50 / Under 6 months FREE
What to expect on the day:
A large soft play area for children aged 5 and under
Access to Palace Gardens full of imaginative play opportunities
Sensory room session designed by an occupational therapist for children of all abilities. (It includes 6 different sensory machines to use and music, projectors and a mirror ball.)
2 hour baby rave with the Dj playing all genres of music - including afrobeats, R&B and old school for the parents/carers who want to reminisce.
Children's entertainment
Arts and craft table
Face painting
Access to vendors selling amazing items for children and parents (specialists in ethnic child friendly resources)
Free entry into raffle
FAQs
Where is the venue;In a nutshell, Under 1 roof is based within a large industrial-looking warehouse. After all, where else would you put an oasis of this size?TransportUnder 1 Roof is just under a 10 minute walk from the Woolwich Arsenal DLR and Railway stations, as well as Plumstead Railway station.Bus Routes:96, 99, 122, 177, 180, 244, 380, 422, 469, 479  all stop nearby on Plumstead road.51, 53, 54, 161, 178, 291, 386  all stop nearby in Woolwich centre.WalkingIf you're walking or cycling, scooting or generally coming without the car, we are easy to find. Once in the Royal Arsenal Riverside, head towards the iO Centre (everyone is so helpful there, so just ask if you're lost).DrivingIf you're driving, there are various routes to get to the Royal Arsenal but only one way in. Follow the one way system and turn that sharp left turn into TOM CRIBB ROAD. Then straight over the small roundabout and it's on your left. The front of the building is the entrance for the Under 1 Roof Nursery and Pyramid Martial Arts (staff parking only) so come straight round to the BACK.For the Centre itself, drive round to the back and you'll find limited free parking (not guaranteed, but generally available).Parking:Please park ONLY within the Under 1 Roof boundary which is currently marked by a soakaway (drain). You will NOT receive any parking tickets if you are in Under 1 Roof car park and WITHIN the line. Kindly note that parking places are rather limited during peak times, so you may want to plan to use the very good transportation network.Check with reception if you are at all unclear, because Under 1 roof have no control over the ticketing, which now comes directly from the landowners.Do I have to print my tickets?You do not have to print tickets off however you will need to show your booking confirmation email/ticket on your smart phone.What time is the event?3pm to 6pmAs parents we understand that on some days running on time is impossible however we encourage you to arrive early to ensure you don't miss out on anything. Baby/Child food?
For babies please bring your regular food option. The cafe will be available till 5pm and provide a selection of foods. Hot water for bottles can be provided and breastfeeding is encouraged.Can you pay on the door?
YES tickets are available on the door.Do I have to buy a raffle ticket? No. Your ticket includes your entry into all raffles/competitions to take place on the day jowever you will asked to take pary in networking activities.
Can I take pictures?Whilst we intend on flooding every social media feed possible we must be mindful of individual preferences to putting children online. Please seek consent from your fellow mama/papa if their child is in your pic. We encourage pictures with children in to have them facing the opposite way/back of the head shots if parents do not want their childs face online.What is the refund policy?All tickets are non refundable however can be transfered to another Mother/Father if you are unable to attend. This would need to be arranged by you.