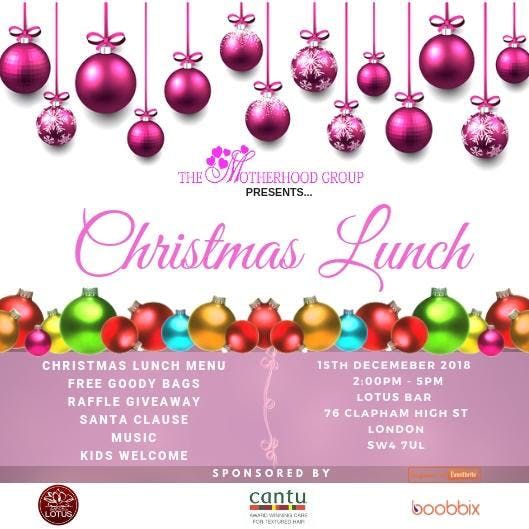 Lotus Bar, 76 Clapham High Street, London, United Kingdom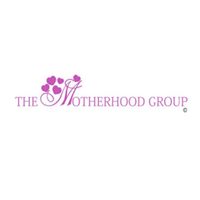 The Motherhood Group
Spread the word
The Motherhood Group's Christmas Lunch:
Fancy enjoying a variety of Asian, Italian and Caribbean dishes at the chic and modern Lotus Bar Restaurant 
Network and converse with amazing mothers from all walks of life, and yes all the kids are welcome too - in festive fancy dress costumes!
Enjoy a surprise visit from Santa Clause!
If you're lucky you might just win our AMAZING raffle Christmas giveaways!
N.B the booking fee is for entry into the exclusive hire of the venue, you will then be able to purchase food and beverages of your choice.
www.themotherhoodgroup.com
The Motherhood Group takes joy in connecting mothers with one an other; through our sequence of prestige events, edifying workshops and fun meet ups where mothers network, get involved in facilitated and focused discussions and interact with phenomenal speakers.
We create a safe space for mothers to share challenges, triumphs, questions and advice on their personal motherhood journey.
We aim to provide genuine support, encouragement and a steady platform for mothers to discuss all aspects of motherhood; from parenting, relationships, postpartum depression, entrepreneurship and everyday aspects surrounding motherhood.  
Be the mother that you were called to be and Join The Motherhood Group.