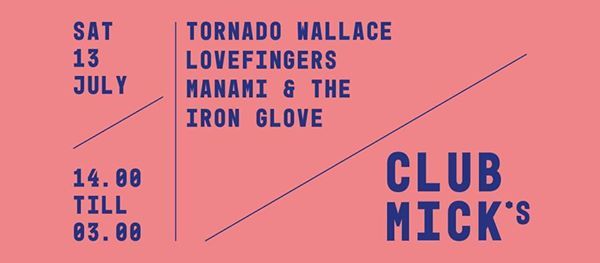 Mick's Garage, Unit 8, Queen's Yard, Hackney Wick, E9 5EN London, United Kingdom, London, United Kingdom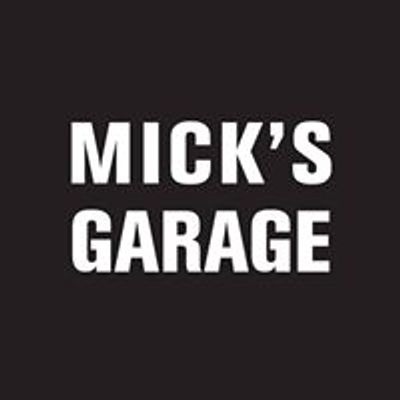 Mick's Garage
Spread the word
Club Mick's is a place to relax by day, and a place to party by night.
For this second edition, we welcome one of our favourite producers, Tornado Wallace, alongside L.A. legend Lovefingers to Mick's Garage, who will both be gracing us with extended 5 hour sets. On the warm-ups will be Bristol emerging DJ Manami., who will be playing alongside The Iron Glove.
We like extended and eclectic DJ sets from DJs that can take us anywhere. We like comfy day-times with big bean-bags, plants, rugs, food (hosted by Killa Waffles) and quality drinks.... and sun, hopefully. We like pop-up record shops, inviting friends to join in and we like free entry!
At night, we like a big Funktion 1 sound-system, we like letting loose, we like making that transition, we like spending a long time getting to know something or someone. We like reaping the rewards of commitment, and we like finding balance and contrast.
Whilst in the club, we ask that you respect those around you and help create a welcoming environment to all. And try not to worry about what's happening on your mobile phone for a few hours!
So, to summarise:
→ Extended DJ sets
→ Terrace / Garden Party (weather permitting...)
→ Sun, food and drinks, relaxing in the day feat. bean bags
→ Hidden Sounds pop-up Record Store
→ Lasers and mirror ball at night
→ Free early entry
→ 3am finish but, if it's still going strong........