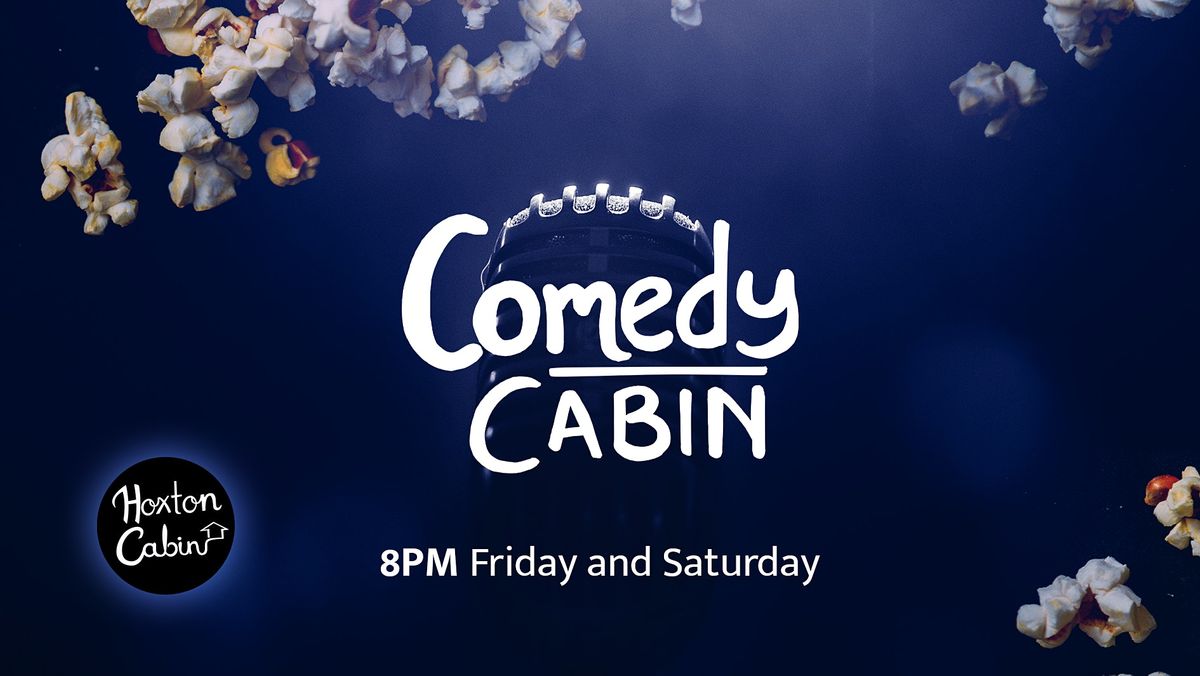 Comedy Cabin, 132 Kingsland Road, London, United Kingdom
Eventbrite
Spread the word
Comedy's hippest hidden gem!
About this Event
The Main Event.
Cocktails and Comedy!
Returning for Thursday, Friday, and Saturday, we craft an incredible mix of comedic talent, voices, and viewpoints before serving it up in a delightfully small, comedy experience served with as much free popcorn as you can stomach.
Less than a minute from Hoxton Overground station, inside the Hoxton Cabin on Kingsland Road in Shoreditch is where you'll find the hippest little gem in London's comedy crown.
Before our shows, lounge around in the Hoxton Cabin, meet up with friends, grab some nachos, and a cocktail. Or try out some the incredible selection of local Vietnamese food that line either side of Kingsland Road.
Doors open: 7:45pm
Start Time: 8:00pm
End Time: ~9:35pm in time for that last drink!
Event Price: Due to reduced capacity and social distancing we currently ask for a £2 reservation fee.
iCause.com promotes public events for free and helps event organizers connect with nonprofits to attract more participants like you.
Additionally, the iCause Global Foundation enables good people to fund great causes around the world. Together, our impacts are limitless!