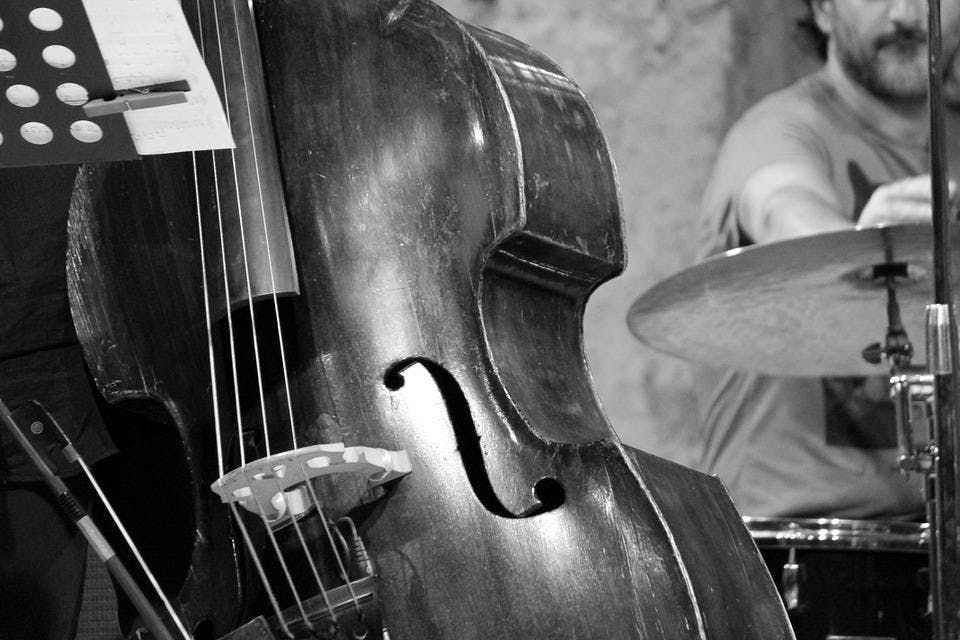 Goldsmiths University, New Cross, London, United Kingdom
Eventbrite
Spread the word
A prospective student once asked saxophonist Lee Kontz how to play "those way-out notes" but was told firmly he should first learn the "way-in notes". This course investigates jazz and popular music language, demystifying the art of composition and arrangement. We'll analyse the main instruments in these genres, both individually and how they interact, as well as deconstructing "Standards", exploring harmony, rhythm and melody, and considering which instruments best realise your compositions.
This 10 week short course in split into two distinct sections.
During the first five week period we will study a variety of harmonic, rhythmic and melodic skills, relating them closely to a selection of recorded tracks. Classes will involve explanation, demonstration at the piano, listening, analysing music from handouts and even a little (group) singing. We'll explore topics such as chord construction, diatonic, chromatic and modal harmony, voice leading and the relationship between harmonic progression, melody and bass, leading up to a short top line composition.
In the second half of the course we will continue to listen to and analyse performances of standards with an emphasis on the use of instruments to realise your compositions for live bands, investigating the strengths and limitations of various instruments, how they interact and how to combine them in an arrangement, culminating in a study of how to prepare a score and parts.
If you're considering studying this course we would expect you to have some familiarity with music notation, access to a keyboard and to be able to complete assignments between each class. This will ensure you gain the most from classes. As well as receiving regular verbal feedback in class, written assignments will be returned with detailed comments, enabling a flow of feedback between you and the tutor.
Classes take place from 6.30-9.30pm each week for 10 weeks with one week's break for reading week