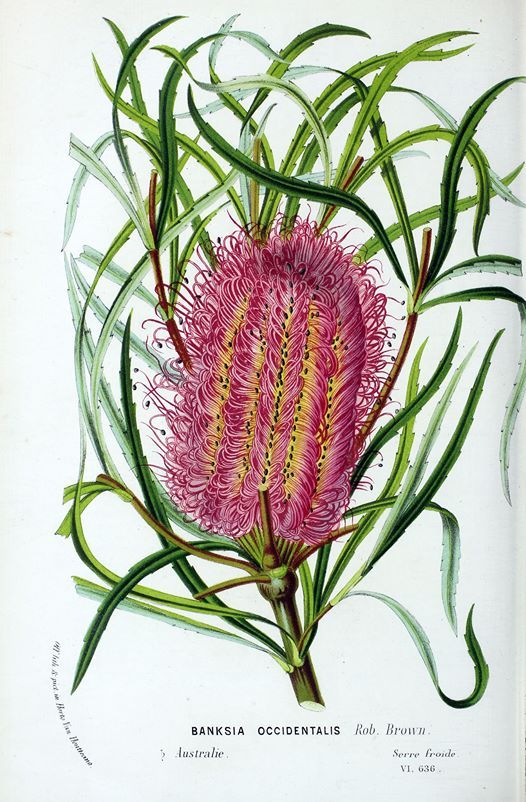 The Linnean Society of London, Burlington House, Piccadilly, W1J0BF London, United Kingdom, London, United Kingdom
The Linnean Society of London
Spread the word
Sir Joseph Banks (1743–1820) was an English botanist known for his strong promotion of the natural sciences. Whilst President of the Royal Society, a position he held for over 40 years, he advocated the importance of scientific travel and collecting. He himself is known for accompanying Captain Cook on his first great voyage on the HMS Endeavour to Australia, collecting over 30,000 specimens on that same trip.
2020 marks the bicentenary of Sir Joseph Banks' death. Help us delve deeper into this natural historian and his wider impacts on Society.
SCHEDULE:
16:00 Doors open
16:00-16:45 Afternoon tea
16:45-17:15 "To promote his Majesties purpose": Joseph Banks and the voyage of HMS Bounty – A Different View | Prof Jordan Goodman
17:15-17:45 Joseph Banks, the Banksian Herbarium and the Natural History Museum | Dr Mark Carine FLS
17:45-18:00 Discussion on Banks
18:00-19:00 Drinks and canapé reception.
TALKS
"To promote his Majesties purpose": Joseph Banks and the voyage of HMS Bounty – A Different View
Not long after returning from the circumnavigation of HMS Endeavour in 1771, Joseph Banks met George III at St. James's to discuss the results of this remarkable scientific voyage to the Pacific. It was the beginning of a very long friendship which lasted for more than forty years and which Banks used to help make the royal gardens at Kew the finest of their kind. Whenever an opportunity arose to influence a particular expedition, Banks, who was extremely well-connected, tailored it in many different ways to bring living plants from all over the world to Kew. Nothing can better illustrate this than the voyage of the Bounty, always remembered for its famous mutiny but never mentioned as having anything to do with Banks and Kew. My talk will tell the real story.
Jordan Goodman is an Honorary Research Associate in the Department of Science and Technology Studies at University College London. He has published extensively in the fields of the history of science, history of medicine, cultural history and economic history, in articles and in books. His recent book is Planting the World: Joseph Banks and His Collectors – An Adventurous History of Botany (William Collins, 2020).
Joseph Banks, the Banksian Herbarium and the Natural History Museum
The herbarium of Sir Joseph Banks (1743-1820) – the 'Banksian Herbarium' - was the foundation collection of the Natural History Museum's General Herbarium. At the time of its acquisition, the Banksian Herbarium was undoubtedly one of the most significant herbaria in existence, global in coverage and including specimens from many different sources. It included the plants that Banks collected in the field – both in Britain and on his voyages - and also those acquired as gifts, purchases or exchanges through his extensive networks. There are specimens contributed by people he commissioned to collect and those that he acquired from gardens – a rich source of species new to Europe in the 18th and 19th centuries. Following its transfer to the British Museum, the general part of the Banksian herbarium contained 23,400 species arranged in 67 cabinets. There were another 1700 parcels of specimens still to be processed that were estimated to contain 5000 more species. In addition there were 64 drawers of fruits and seeds, a modest collection of material preserved in spirit and a number of important historical collections that had been purchased by Banks and that were maintained separately. This talk gives an overview of the Banksian Herbarium. It looks at the way in which it was assembled, how it was catalogued and studied and considers the uses of the collection – both in Banks's time and today.
Mark Carine is Principal Curator in Charge of the Algae, Fungi and Plants Division at the Natural History Museum, responsible for the Museum's herbarium and botanical collections team.
This event is £20. Registration is essential. Registrations includes refreshments, canape's and a drinks reception
Image © The Linnean Society of London
For more information on our events visit
www.linnean.org/events
iCause.com promotes public events for free and helps event organizers connect with nonprofits to attract more participants like you.
Additionally, the iCause Global Foundation enables good people to fund great causes around the world. Together, our impacts are limitless!