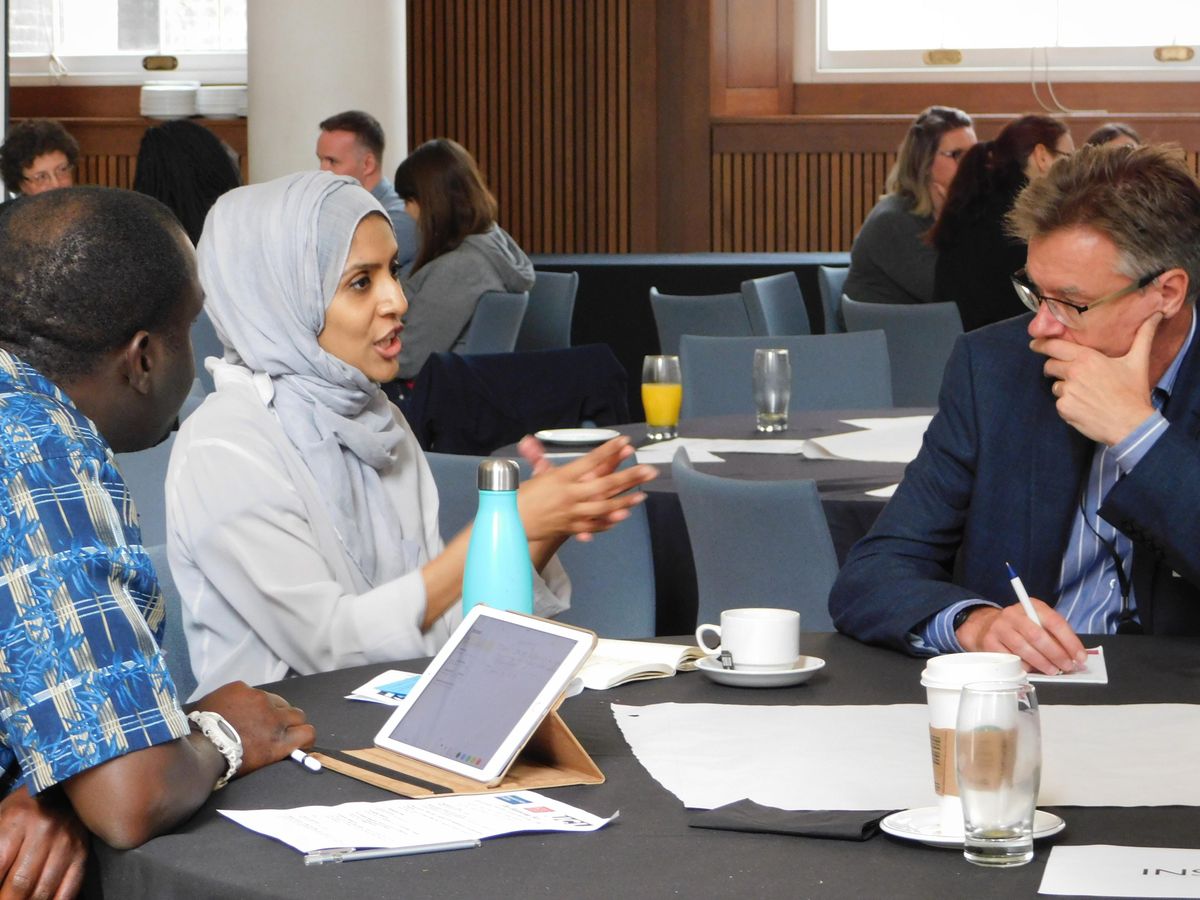 The Jeremy Bentham Room, Wilkins Building, University College London, London, United Kingdom
Eventbrite
Spread the word
Undertaking a part-time research degree presents many challenges to the researcher. You may be balancing  research, with work, family commitments and personal life.
Now in its second year, this collaborative conference, bringing together researchers from Imperial College London, King's College London, and University College London, will focus on creating new connections and boosting your part-time PhD survival toolkit.
Co-created with current researchers, this year's conference will provide a forum for sharing experiences, building your network of peers and mentors, and enhancing your professional development. 
The morning will focus on "Networking and supervision" and the afternoon will focus on "Building your part-time toolkit". For details on individual breakout sessions, please see the programme below.
Join us for the morning session, afternoon session or both! You'll need to choose in advance one morning workshop and/or two afternoon workshops. 
Refreshments and lunch provided. 
Programme
Morning session: Networking and Supervison
9:30 Registration opens
10:00 Opening remarks
10:10 Facilitated networking session
11:00 Plenary panel: Supervision - hear from current part-time researchers, research supervisors and alumi. 
12:00 Break
12:15 Morning breakouts:
Building your Profile & Diversifying your Networks  Take conscious action to help you build your profile and connect to new people.
Public Policy EngagementLearn how you can influence policy-making through your research.
Negotiating Research and Practice: achieving work-study-life balanceMaximise your transferable skills as a researcher juggling work and family life.
Assertive CommunicationFinetuning your language and communication styles to get the best results.  
13:15 Lunch and networking
Afternoon session: Building your part-time toolkit
13:15 Afternoon registration
14:00 Opening remarks
14:15 Afternoon breakouts
Engaging the MediaA useful introduction to how the media works and what makes the news.
Rethink your CVReappraise your skills-set and learn how to think like a recruiter. 
Mapping your PhDDemystifying the process, recognising your resilience and visualising next steps.
Mentoring: how to maintain your momentumExplore the benefits of a peer mentoring relationship to support your part-time PhD.
15:15 Break
15:30 Repeat Breakout sessions
16:30 Closing Keynote
17:00 Networking reception