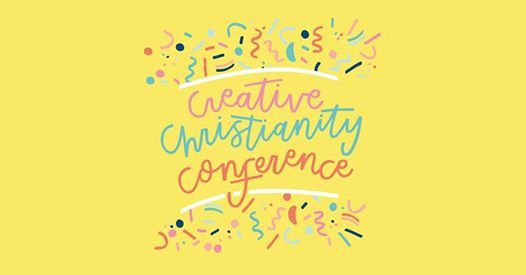 Saint James Clerkenwell, Clerkenwell Close, EC1R 0EA London, United Kingdom, London, United Kingdom
Cheerfully Given
Spread the word
We are SO excited about this day of community, creativity, and faith, spending time exploring who Jesus is and if He cares about our creativity (spoiler: He does!) and how that impacts our lives as His followers.
With a gorgeous venue in central London, we're going all out with live worship, gorgeous decor, yummy food, and beautiful souls who are pursuing Jesus in their creativity, so you can come and be inspired, filled up, and pointed to the Living God.
What does it mean to be creative? Does the Living God care about our creativity? How can we use creativity in our local church? These are all questions we'll be exploring together!
Lunch and refreshments are included in your ticket price. We will be in touch with attendees regarding dietary requirements.
? Date: Saturday 15th June 2019
⏰ Time: 9:15am - 4:30pm
? Venue: Saint James Clerkenwell, Clerkenwell Close, Farringdon, London EC1R 0EA
? Schedule ?
9:15am - Doors open
9:30am - 10:45am - Welcome, Live Worship, & Keynote Session: Rev Dr Paul Blackham - Jesus Is the Icon of the Invisible God
10:45am - 11am - Refreshments (and time to browse)
11am - 11:45am - Mini Workshops & Breakout Sessions
11:45am - 12:30pm - Mini Workshops & Breakout Sessions
12:30pm - 1:30pm - Lunch (and time to browse)
1:30pm - 2:15pm - Mini Workshops & Breakout Sessions
2:15pm - 3pm - Mini Workshops & Breakout Sessions
3pm - 3:30pm - Refreshments (and time to browse)
3:30pm - 4:30pm - An Interview Panel, Live Worship, & Closing Keynote: Menekse Stewart - A Vision for the Creative Arts
4:30pm - Event Ends
You will be given a selection of workshops and sessions to choose from during the mini workshops and breakout session slots - your ticket includes 2 x mini workshops with Cheerfully Given tutors, so you can try a new creative discipline - maybe you'll find your next hobby!
⭐️ Breakout Session Topics ⭐️
☕️ How to Build a Local Creative Community with Josie Gamble from Christian Creative Network UK
? Truth and the Written Word in 2019 with Taylor Satchell-Reid, editor of Clarity Magazine
?vVisual Storytelling and Social Media with Corina Straub from We Are Chapel
? Making Him Known through Creativity with Lexie Glass from There Is Something More
? Sharing Jesus through the Performance Arts with Saltmine Theatre Company
? Called to Create - Creativity & Work with Menekse Stewart from Cheerfully Given
? Creativity & Worship - Creativity in Prayer & Music with Judith and Luke Rollins, professional musicians and worship leaders
? Mini Workshops ?
Brush Lettering with Cath Sales and April Banton
Papercut Illustration with Laura Sayers
Embroidery with Charis Kibble
Modern Calligraphy with Hilary Kemp
Wooden Signs with Hannah Allwright
Under 16s are welcome to join us, and will have their own workbook with different activities relating to each session, plus they'll have a creative treasure hunt to enjoy! Under 16s must be accompanied by a paying adult. Please note that they will not have separate sessions, and there is no creche.