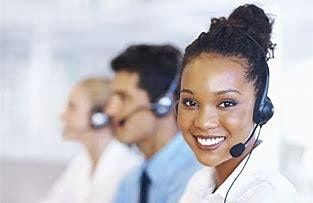 The Green man, Phoenix Community Housing, 355 Bromley Road, London, United Kingdom
Eventbrite
Spread the word
Raise your levels of customer care with this practical training programme
About this Event
This course is designed for those that are unemployed and looking for work. This one day level 2 qualification in Customer Services is for people already interested in a customer service role but are looking to gain more knowledge, understanding and experience of dealing with customers.



The Level 2 Qualification will be a valuable addition to your CV.

•Learn more about the delivery of excellent customer service.

•Improve your communication skills to strengthen relationships and interactions with customers and colleagues.

•Develop the knowledge and principles that underpin outstanding customer care.

•Gain or develop key transferrable skills applicable in a range of industries and sectors.

A great one day course that will be a helpful addition to any CV and is relevant in any work place.
To access this course you must at least 19+, available to work in the EU & on an out of work benefit (JSA, ESA, IS, UC), a Phoenix community housing resident (this will be at managers discretion). Successful completion of this course leads to a nationally-accredited Level 2 Certificate in Customer Service. Book a place today to get on the path to employment success.

Privacy Notice

We will process the personal information on this form to enable us to support you in your volunteering activities. We may share this information with partner organisations, for example funders, training providers, employers and contractors, but this information will be anonymized information to claim grants or funding, as well as deliver and improve our services.

The information you provide will be stored and retained securely and treated in accordance with our Data Protection Policy and privacy statement, the General Data Protection Regulation and any succeeding acts. Our Data Protection Policy and privacy statement is available on our website and on request by calling 0800 0285 700

iCause.com promotes public events for free and helps event organizers connect with nonprofits to attract more participants like you.
Additionally, the iCause Global Foundation enables good people to fund great causes around the world. Together, our impacts are limitless!