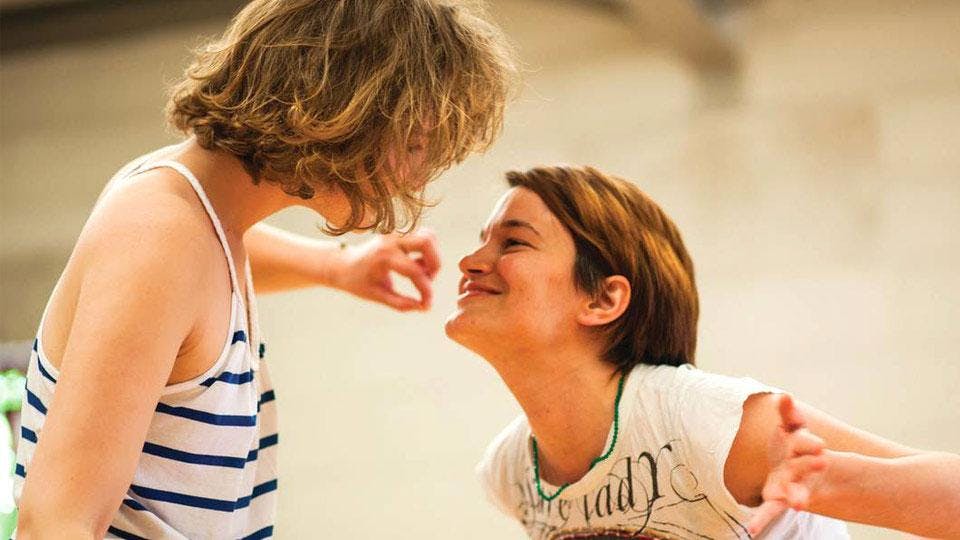 Goldsmiths University, New Cross, London, United Kingdom
Eventbrite
Spread the word
This is a three term long introduction to Dance Movement Psychotherapy. 
Term 1: Theoretical tem
The first term of the course will explore the key concepts that underpin DMP in creative and interactive ways, through group work, discussion, creative exploration, theory and movement.
Session will include:
Introduction 'What is Dance Movement Psychotherapy?
Pioneers in Dance Movement Psychotherapy.
DMP & the therapeutic process; making sense of dance movement as the embodied, symbolic expression of experience.
Relationships building and attachment within Psychotherapy
Reflective perspectives on play
Developing kinaesthetic awareness & attunement: the body in therapy
"Moving and Discovering": Introduction of Laban Movement Analysis.
The significance of containment and boundaries in DMP
Using creativity & play in Dance Movement Psychotherapy
Embodied writing- writing about your experience.
Term 2: Experiential Term
The second term will draw on your own experiences and be facilitated as if it were a DMP group session. You will need to come to the session room changed into loose, comfortable clothing.
After checking in with people verbally, the tutors will prepare you to use movement in a more exploratory way for around 20 minutes by leading a 'warm up'. This will be followed by their facilitation of a movement process for around 30 minutes. Then there will be about 30 minutes to reflect back verbally on what happened in the movement and the impact it had on you. There will 30 minutes after each session to write your personal reflective journal.
Term 3. DMP Application to practise
The third term examines how DMP is applied to practice in the various settings Dance Movement Psychotherapists work. You will have an opportunity to hear about a number of specialist areas and how DMP adapts to fit the context whilst staying fundamentally on model with its guiding principles.
An example:
DMP for children with ASD & learning difficulties
DMP with adults with mental health problems.
The significance of endings and breaks; finding a way through.
The Foundation will provide you with a good insight into the Dance Movement Psychotherapy profession, however it is not a licence to practise DMP.
A certificate of Attendance will be awarded. The completion of the Foundation course will not automatically guarantee you a place on the MA in Dance Movement Psychotherapy.
Books
Bainbridge Cohen, B. (1993) Sensing, Feeling, and Action. Massachusetts: Contact Editions.
Bloom, K. (2006) The Embodied Self – Movement & Psychoanalysis. Karnac: London.
Chodorow, J. (1991) Dance Therapy and Depth Psychology: The Moving Imagination. London: Routledge.
Davies, E. (2001), Beyond Dance: Laban's Legacy of Movement Analysis. England: Brechin Books Ltd.
Hackney, P. (1998) Making Connections: Total Body Integration through Bartenieff Fundamentals. Amsterdam: Gordon & Breach
Hayes, J. (2007) Performing the Dreams of your body - plays of animation and compassion. Archive: UK.
Kestenberg, Loman, Lewis &Sossin (1999) The Meaning of Movement. Gordon & Breach.
Levy, F. J. (1988) Dance Movement Therapy: A Healing Art. Reston Virginia: The American Alliance for Health, Physical Education, Recreation, and Dance.
Levy, F. J. (ed.) (1995) Dance and Other Expressive Art Therapies: When Words are Not Enough. NY: Routledge
Meekums, B. (2002) Dance Movement Therapy. England: Sage.
Pallaro, P. (Ed), (1999) Authentic Movement. Great Britain: Jessica Kingsley
Payne, H. (ed.) (2006) Dance Movement Therapy: Theory and Practice – 2nd edition. London: Tavistock/Routledge.
Stanton-Jones, K. (1992) An Introduction to Dance Movement Therapy in Psychiatry. London: Tavistock/Routledge.
Journals
Body, Movement & Dance in Psychotherapy. Internal journal for Theory, Research & Practice. London:
The Arts in Psychotherapy Journal.
American Journal of Dance Therapy.
Course Dates:
Term 1 - 1st Oct - 10th December 2019  ONE SATURDAY WORKSHOP TO BE HELD (DATE TBC)
Term 2 - 14th Jan 2020 - 24th March 2020 (no session 18th Feb)
Term 3 - 28th April 2020 - 26th May 2019