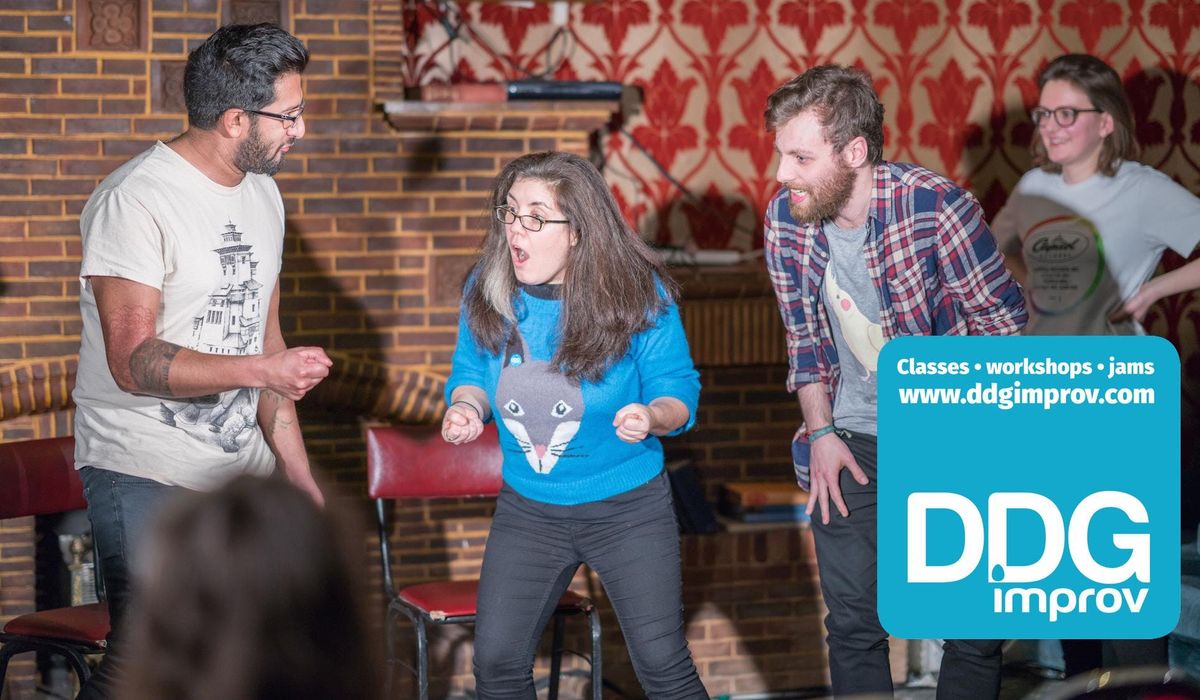 Effra Social, 89 Effra Road, London, United Kingdom
Duck Duck Goose
Spread the word
Come and have fun with DDG Improv! On this eight-week, next-steps intermediate course you'll practise improv techniques and tools that you've already learned, in a really supportive space. The sessions will allow you to get to grips even further with this intoxicating performance form. Expect the same low-risk, high-reward environment as DDG Improv's Beginner's Course, led by experienced teacher Victoria Hogg.
This course is especially exciting because you have the option at the end of it to perform with your new friends at the DDG Improv jam. You'll play games you've learned and create scenes for our friendly audience that'll include your supporters. If you don't want to do the show, that's also fine. You can cheer on your mates from the audience.
As usual, please don't worry about 'having to be funny': the laughs all come from the moment. You'll uncover your witty side without even trying. 
On this eight-week course you'll learn:• A refresher of improvisation theory including the principles 'Yes, And', Active Listening, Play and Teamwork• The improv concept of 'game' and how to spot it• How to play the fun shortform games you love in a slick manner• How to create even better scenes from thin air with easeYou will, in the process, become:• More confident• A better listener• A better collaborator• More able to 'be in the moment'• More flexible and open to fast-changing circumstances
DDG Improv is dedicated to creating a supportive community that practises inclusion. If you want to join this class but have financial barriers or any other concerns, please contact Vic directly at
classesddgimprov | gmail ! com
.