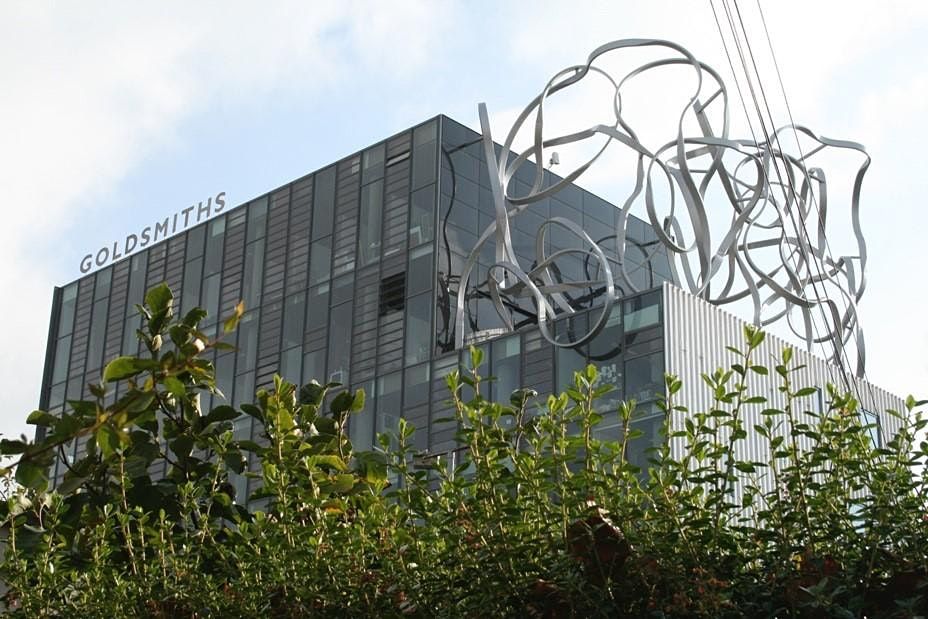 Goldsmiths, University of London:, Virtual Classroom, OR Senate House wc1e 7hu OR New Cross, se14 6nw, London, United Kingdom
Eventbrite
Spread the word
Feedback:
"Excellent course! It has made me look at life and work differently."
"The course enriched me as a person and developed my thinking as a lawyer."
The course is available in four formats:
Campus
Online (Virtual Classroom) with live tutoring
Clients' Office
Bespoke (Group or 1-2-1 coaching)
Max 8 participants: the sessions are interactive, with ample opportunity for practical exercises for all participants, interaction with other students, as well as personalised feedback and guidance by the tutor.
Offers:
We are pleased to offer 20% discount on all virtual classroom AIR courses running in April and May 2020 - please email
air | gold ! ac ! uk
for the discount code.
Campus Courses - VAT-free: Our venues are in central London (Senate House) and in New Cross. Room details and instructions on how to get there will be emailed to you ahead of the course.
Virtual Classroom Course Information - VAT-free: Live tutoring brings all the benefits of face to face training and, in addition, improves skills for 'digital' participation. There is now an increasing need for on-line activities in all areas of life. Meetings, interviews, presentations and conferences are increasingly opting for participation and contribution via digital platforms. Therefore, 'digital' participation is becoming an essential skill of the 21st century.
Bespoke Course Information: Please contact us for tailor-made course options: 1-1 coaching and bespoke group training. We will adapt the course to your tailored to your interests, needs and desired outcomes.
Next available dates: at Virtual Classroom (VC), Senate House (SH) or main campus New Cross (NC)
· 30 May 2020 (VC)  · 07 Aug 2020 (VC)  · 17 Oct 2020 (NC)
Venue:  The courses take place in our venues in central London (Senate House) and in New Cross (main campus). Check above for venue. Room details and instructions on how to get there will be emailed to you ahead of the course.
Train with a multi-disciplinary expert with expertise in law, psychology, genetics and mind influences, and over 10 years of experience in delivering training in this area  
Human brain is the most complex human organ. Yet, the human mind has numerous weaknesses which impede decision making and which enable persuasion to be a common 'polluter' of our decisions. However, awareness of mind weaknesses and knowledge on how to outsmart them can significantly improve decision making.   
Why choose this intensive 1-day course?
The course is designed by multidisciplinary specialists to incorporate important findings from psychological sciences, neuroscience, linguistics and genetics.  
Of the thousands of degree-granting universities, Goldsmiths Psychology department is in the World Top 100 in the QS ranking for academic reputation. Papers by our academics are highly cited, we hold 55th place among the worlds' Psychology departments for the number of citations per published paper.
Key elements of this course  
1. Mind weaknesses
Understanding mind weaknesses 
Impact of mind weaknesses on decision making 
Outsmarting mind weaknesses  
2. Biases
Understanding conscious and unconscious biases
Impact of biases 
Controlling biases and minimising their impact   
3. Attribution errors
View on our actions vs. those of others
Impact on decision making 
Use in persuasion   
4. Memory in the context of decision making
Understanding memory, including strengths and weaknesses 
Reliability and malleability
Truth and illusionary truth  
5. Attention
Attention and memory 
Selective attention 
Distraction   
6. Consciousness and control over behavior / decisions
Conscious control
Impact on decision making 
Understanding control over own behaviour   
7. Metaphor
Understanding metaphor 
Using metaphor  
8. Language
Powerful vs. powerless language 
Developing powerful language 
Minimising powerless language   
9. Lying and lie detecting; honest vs. dishonest
Understanding dishonesty
Detecting lies 
Impact of credibility 
Relevance of confidence 
Vividness of memory   
10. Personality
Impact of personality 
Malleability of personality   
11. Mental health
Prevalence
Effect on people
Effect on our decision-making  
12. Individual differences
Understanding individual differences across traits / behaviour 
Impact one's behaviour has on decisions of others 
Minimising impact of perceived and real individual differences on own and others' decision making  
13. Minimising influences and protecting decision making 
Minimising impact of own mind weaknesses on own decisions
Protecting from persuaders; from direct and hidden influences 
Undoing penetrated influence
Understanding manipulative speeches and presentations (e.g. advocates, politicians, media)
Is this course for me?  
The course is suitable to anyone wishing to learn about human mind processes and persuasion and how they affect our decision making and behaviour. This knowledge would particularly benefit justice system stakeholders, and those wishing to gain advanced knowledge in communication.
Tutoring
This course is directed by Fatos Selita, a Barrister and a New York State Attorney; with training in Psychology, Genetics and Mind Influences; with over 10 years of experience in lecturing and delivering training internationally; who also directs the 'Psychology and Law' course, and has delivered training on Decision Making and Mind Influences to lawyers and the judiciary in England and internationally.
Other clients also took:
Psychology and Law – a one-day course, focusing on key psychological phenomena and mind processes and weaknesses – as they apply in the justice context. 
Public Speaking and Presenting – a one-day course, covering all key aspects of public speaking.
Intermediate Public Speaking and Presenting – a one-day course for those who wish to take their public speaking to a more advanced level.
Bespoke training for 1-1 or group bookings – available on request.    
Booking information
Fee: £195
Group bookings
To book this course for a group, please email us
air | gold ! ac ! uk
. The price for group bookings starts from £2,086, covering a maximum of 8 people.
Venue 
We will send you an email with room details and directions to the venue.
Discounts: 
We offer a number of discounts: 10% when a participant enrolls for more than one of our courses (at the same time); - 20% UK students; - 25% Members of the UK Law and Society Association (UKLSA). - If five people register from the same institution for the same intake, the fifth place is free. - Goldsmiths students, staff and alumni - email us for current discounts.
All AIR courses & About AIR
iCause.com promotes public events for free and helps event organizers connect with nonprofits to attract more participants like you.
Additionally, the iCause Global Foundation enables good people to fund great causes around the world. Together, our impacts are limitless!