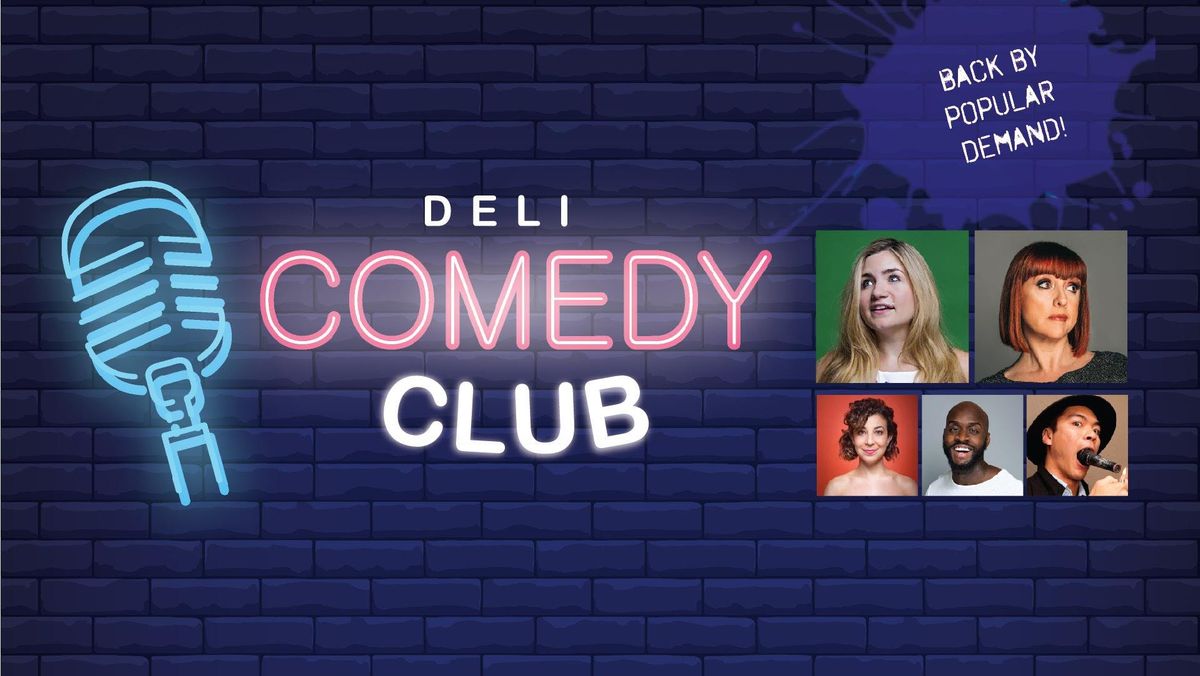 Theatre Deli- The Old Library, 39 Wells Way, London, United Kingdom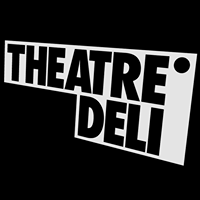 Theatre Deli London
Spread the word
Theatre Deli are proud to annouce the return of the montly DELI COMEDY CLUB! 
Join us at the first Club of 2019 for a side-splitting evening of stand-up comedy, featuring both upcoming and established, award-winning comedians from both the UK and overseas.
A celebration of comedy and locally brewed beer at what promises to be a brilliant night of laughter.
The Line-up:
Harriet Kemsley 
Harriet's talked on a stage all over the world - at places like The Sky Cat Laughs Comedy Festival in Kilkenny, Oslo Comedy Festival and Just for Laughs in Montreal. She has also supported some of her heroes on their nationwide tours, like Katherine Ryan, Stephen Merchant and Isy Suttie.
You might have seen her on; 8 Out of 10 Cats Does Countdown, Bobby & Harriet Get Married, Comedy Central at The Comedy Store, Comedy Central's Roast Battle, The Radio1 Comedy Lounge, BBC3 Comedy Marathon, Radio2 Funny in a Hurry, The One Show Edinburgh Special and Kevin Hart's LOL Live.
'A quirky very funny new stand up...her style is refreshingly original and she's a seriously good writer,' TIME OUT.
★★★★★ (Deadline News)★★★★ (The Scotsman)★★★★ (The List) ★★★★ (Edinburgh Festivals)  
Cally Beaton (MC) 
Cally is a natural storyteller full of intelligent, distinctive and punchline-rich material. Her act is arollercoaster ride of anecdotes, observations and stuff even your best mate wouldn't admit to.
Winner: New Comedian Of The Year Piccadilly Comedy Club 2017/20182017: Chortle Comedians To Watch; Arts Desk pick of Edinburgh Fringe 2017; BBC Radio New Comedy Act 2017Finalist: Comedy Knights 2016; Bath Comedy Festival 2016; Max Turner 2016; Gotham Comedy New York 2015; Golden Jester 2015; Comedy Cafe 2015Semi-Finalist: Amused Moose 2016; South Comedian of the Year 2016; So You Think You're Funny 2015; Laughing Horse 2015; Funny Women 2015
★★★★ (One4Review) ★★★★ (Funny Women) ★★★★ (The Arts Desk)★★★ (Fringe Biscuit)
Maria Shehata 
Maria Shehata is an American comedian quickly making a name for herself in the UK. She has a conversational delivery and no-nonsense candor that is sardonic yet playful, and has been charming audiences all over the US, UK, and Europe.
Maria's writing has been featured in Modern Love in the New York Times and her stand up has been on Comedy Central's The Watch List, Showtime's Bridging the Gap, and Nuvo TV's Stand Up and Deliver. She was one of six comedians featured in the series The Cradle of Comedy and appeared in the film 100 Jokes. Maria is winner of Best Comedian at the Hollywood Festival of New Cinema, and Best Comedy at the Miami Web Fest where she was nominated for Best Actress. Maria was also shortlisted as one of the five best new performers at the 2017 Edinburgh Fringe by The 99 Club. Watch out for Maria in the upcoming film Brand New Old Love, Seeso's Hidden America with Jonah Ray, and the documentary Just Like Us now available on Netflix.
★★★★ (FringeGuru)★★★★ (Hammy's Comedy Reviews) ★★★★ (Broadway World) ★★★★ (Fest Mag)
Michael Akadiri 
London based up and coming stand up comedian popular for his hilarious stories and observations. In his first of year of comedy, he made it through to the Semi Finals in the Edinburgh Fringe of the prodigious New Act Competition, So You Think You're Funny. We look forward to hearing more from him in the coming years.
Arnie Pie 
"Proceeded to tear the roof off" - Bruce Griffiths (Good News Week) "Leave every politically correct part of you at the door" - BroadwayBaby
FAQs
What time will the doors open?
Doors will open at 7.30pm for a prompt 8pm start.Is there an age restriction for this event?
Ticketholders must be over 18. Please note ID may be required at box office.
Find out more about Theatre Deli at our website: 
https://www.theatredeli.co.uk