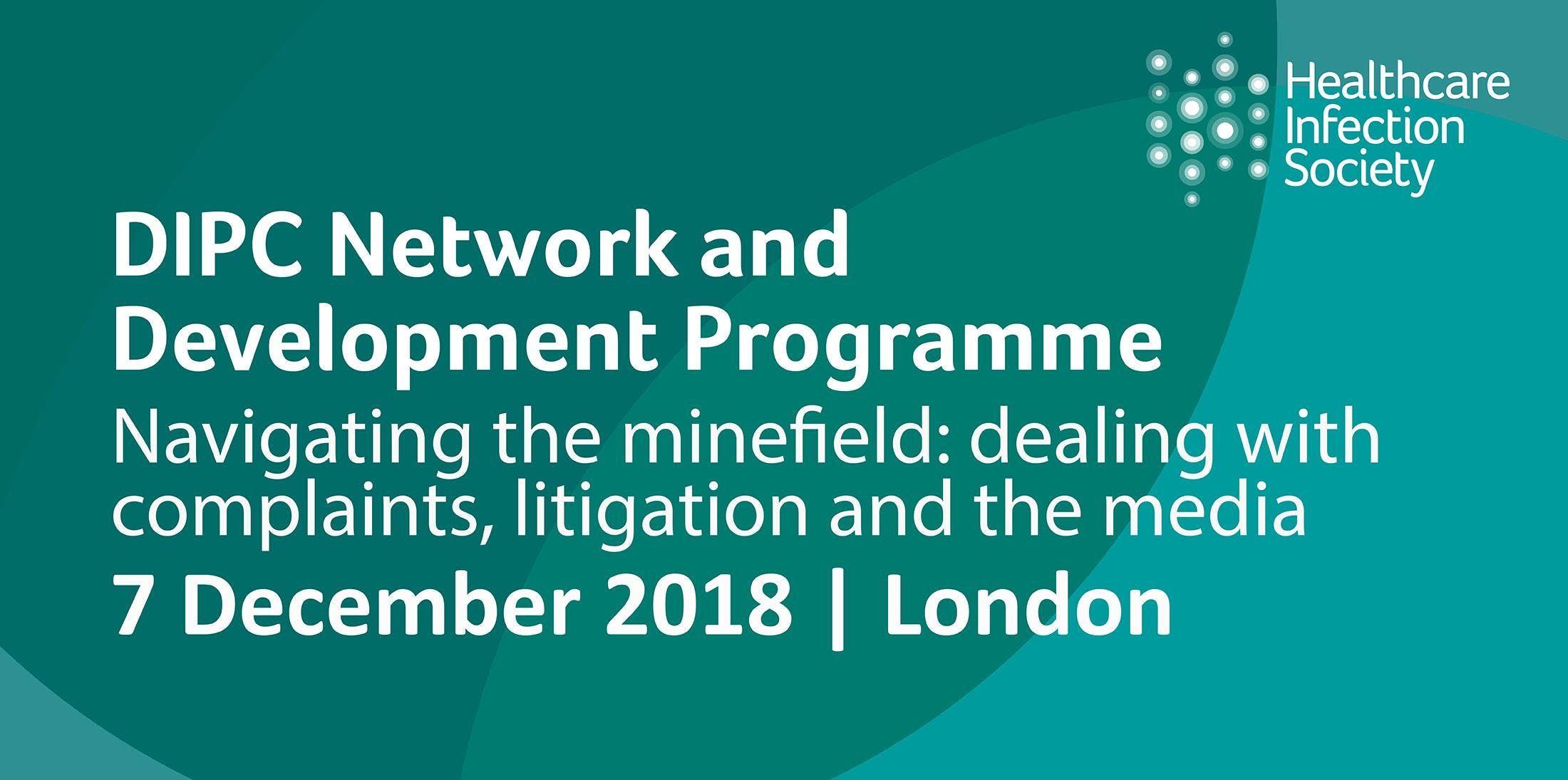 Royal College of Physicians, 11 Saint Andrews Place, London, United Kingdom
Eventbrite
Spread the word
DIPC Network and DIPC Development Programme December 2018
We are delighted to announce that the next HIS DIPC Network and DIPC Development Programme will take place on Friday 7 December, at The Royal College of Physicians, London.
CPD approval will be sort from the Royal College of Pathologists.
The previous DIPC Network and Development Day was approved for 5 CPD credits.
This event will be focused on 'Navigating the minefield: dealing with complaints, litigation and the media' and all current or aspiring DIPCs and Deputy DIPCs are invited to attend.
The programme will include speaker presentations, discussion sessions and a networking opportunity in order to:
Allow the sharing of experience and knowledge
Act as a forum for bringing together DIPCs who are both microbiologists and non-microbiologists
Facilitate future research and collaboration
Narrow the knowledge gap for those with differing clinical backgrounds
Lunch and refreshments will be provided.
Please note that payment is online by credit or debit card only and places are only secured once full payment is received.  Invoices for payment will not be issued for this event.
For more information, email the HIS office or telephone 0207 713 0273.
Programme
09:30 – 10:00 Registration and Coffee
10:00 – 10:45 Investigating and responding to a complaint - Nick Deal, Barrister and Subject Matter Expert at Bond Solon Training
10:45 – 10:50 Comfort break
 10:50 – 12:20 Workshop: Preparing for an appearance in court - Nick Deal, Barrister and Subject Matter Expert at Bond Solon Training
12:20 – 13:00 Lunch and networking
 13:00 – 13:35  Taking a pragmatic approach to the management of risk - Dr Nick Gent, Consultant in Health Protection,Emergency Response Department, PHE
13:35 – 14:10 Exploring the cost of HCAI litigation - Tracy Coates, Safety and Learning Lead, NHS Resolution
14:10 – 14:45  Hot topic: Duty of Candour and IPC - Mr Robert Wheeler, Associate Medical Director, Department of Clinical Law, University Hospital of Southampton
14:45 – 15:00  Tea/coffee break
15:00 – 16:00 Personal development: Dealing with the media - Electric Airwaves Media Training
16:00 – 17:00 Social: Refreshments and networking