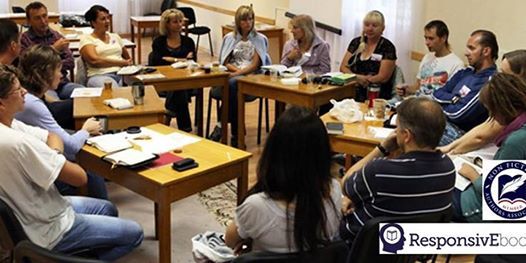 Tbctbc, SE1 1DX London, United Kingdom, London, United Kingdom
ResponsivEbooks-The social innovation platform
Spread the word
The world of work is changing - with redundancies happening left, right and centre, and the internet opening up opportunities for those to work well from anywhere, the world of freelancing has become a truly desirable path for those at all stages in their career. And for writers, the opportunities are endless - there's editorial, there's copywriting, there's video scripts, there's podcasts...many words are required in the world and there are those out there willing to pay for it.
Being a 21st century writer - one who has control over where they write, what they cover and how much money they make - means crossing disciplines and writing across contexts, and a varied career can be crafted if you're willing to take the freelance leap.
Join the Non-Fiction Author's Association on Thursday 24th January to explore a different type of freelance writing career pathway.
Gemma Milne is a Freelance Science and Technology writer, with bylines in Forbes, BBC, The Guardian and Quartz, to name a few. She is working on her first non-fiction book on hype and idealism in science and technology. She is also Co-Founder of Science: Disrupt - a media organisation focusing on the innovator creating change in science, and is an international speaker. Gemma is a World Economic Forum Global Shaper, an expert assessor for Innovate UK and the European Commission, and an innovation advisor to SXSW and the International Academy of Digital Arts and Sciences.
Cristian A. Nica, the London Chapter leader of the Nonfiction Authors Association. A chartered clinical psychologist with more than eight years experience. As the founder of Responsivebooks, he aims to create opportunities for community development through an intuitive way of learning. In this event, he will guide you through a design thinking process to take your writing to the next level.
Note: RSVP ASAP! Our space is limited to 30 people.
If this is your first chapter meeting, your attendance is free.
DO YOU WANT TO ATTEND ALL MEETINGS FOR FREE? Subsequent meetings will have an attendant cost of £7 if paid in advance through the Meetup group or £10 if paid at the door.
However, Authority- and VIP-level members of the NFAA get free access to local chapter meetings. If you're an Authority member, print out your membership page by logging into your NFAA account, and bring it with you to our next meeting for complimentary meeting admission. To become an Authority or VIP member and enjoy a wealth of benefits, click here.
MEETING DETAILS
This is not a group for finding sales leads. If your primary objective is to sell something, this isn't the group for you. We're here to support each other on the publishing journey. We welcome experienced and aspiring writers of nonfiction. Invite a nonfiction-writing friend or two to join our Meetup group and register for this event. Walk-ups will also be accommodated, but we greatly appreciate registrations as that helps us better plan each meeting.