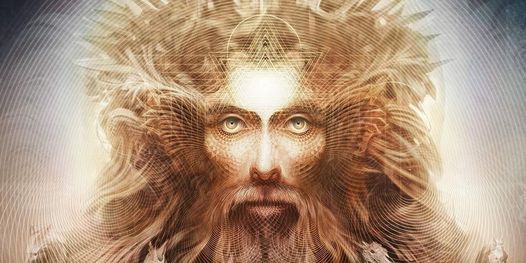 Hampstead Heath, NW3 2 London, UK, London, United Kingdom
Facebook
Spread the word
"Our meeting point is outside of hampstead heath overground station, by the park entrance. Please do keep in groups of six to adhere to guidelines."
We gather in nature around the fire.
The intention is to come together as masculine orientated beings where we share and provide the space for each other to grow; through sharing, holding space, chanting, playing music and healing.
This circle is open to everyone who is already in or is drawn to connect with their own divine masculine.
Please bring;
* Your beautiful self,
* A musical instrument if you have one,
* Something warm and weather appropriate cloths,
* Water to drink.
* Something to write with
* Something to write on.
Some of what will be present;
* There will be cacao for the group to share.
* We will be working with all 5 elements; earth, water, wind, fire, spirit
* We each have to opportunity to share, in a held space where we are seen and heard.
* We will go through a release ceremony, releasing what is born in pain and suffering and then each connect with the goddess of your choosing to receive her blessing and her grace.
* Together we will form an intention for the future gatherings.
* * *
This is a gender neutral circle, though specifically focused on connecting with the divine masculine energy.
Afterwards, everyone has has the option to connect with the divine feminine circle to come together in unified celebration.
Anyone is welcome, no matter what your religious or spiritual background is, or what gender you are, (this is about the divine masculine, not about being a man or a women)
This is a sacred space for us to connect authentically. It is a safe space for us to express ourselves and to be heard. This is a place of healing.
We ask that each of you honours each other from a space of love as whole and sovereign beings. Here we hold space for each other. Here we practice the true essence of a leader;
"A true leader shows someone how to lead themselves."
* * *
https://www.meetup.com/rebirthandawaken/events/272957147
/
Location: Hampstead Heath (Location shared closer to the time)
Nearest station is Hampstead Heath Overground
Time: 14:00 – 16:30
Price: £12.00 early bird
£15.00 normal price
Max participants; 21 people (team of highest light in spirit is welcome to attend)
* * *
"Words for the wise: If you feel unwell; stay home, rest up and nurture yourself. There will be more gatherings and we would see you there, whole and healthy."
* * *
Closing words
Thank you all for choosing to be part of this. Though I may lead this circle, we are all equals and sovereign beings here. This is a co-creation that we take with ourselves out into our reality. By living as an example, we empower those around us to choose a higher aligned path.
Each of here is doing sacred work and I am honoured and honour each of you.
After our circle, you are each welcome to connect with the divine feminine circle taking place on this day. This way we come together in unified celebration, again as one.
iCause.com promotes public events for free and helps event organizers connect with nonprofits to attract more participants like you.
Additionally, the iCause Global Foundation enables good people to fund great causes around the world. Together, our impacts are limitless!