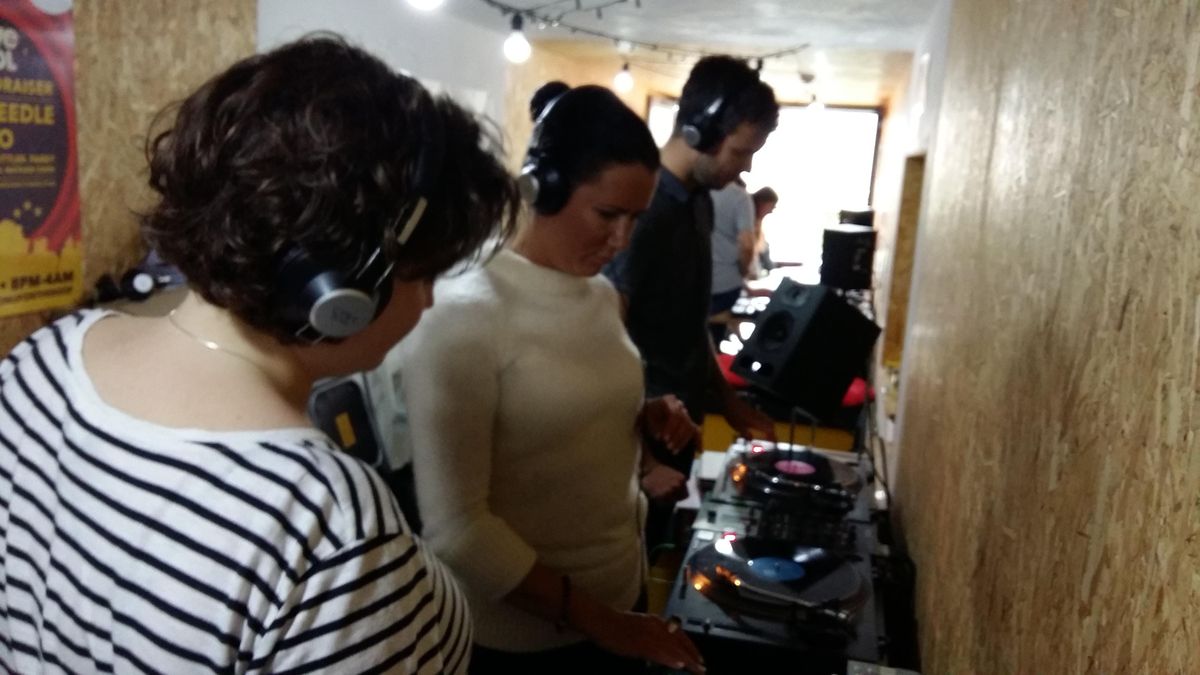 The POW, Prince of Wales, 467- 469 Brixton Rd, London, United Kingdom
Groove School
Spread the word
Whether you are complete beginner or you are an established DJ looking to change format, refamiliarise with the art and skills this could be for you.
Our tutor can tailor part of the lesson to suit your need as based upon your request prior to the sessions.
Features:
Plenty of time on the equipment
Basic functions of
Vinyl Decks (Cue, Pitch, Beatmatching, EQ), Vinyl and Traktor Scratch
CDJs
DJ Controller and software (Rekordbox and Traktor)
Frequency
Set buildingCompiling PlaylistsHarmonic Mixing Theory and Practice
What it is your doing to the sound?
Best practiceSetting up the equipment safely and maximising soundTroubleshooting
On your way to recording a mix
How to record your mix
* A basic run through and introduction (background history of the art)* Getting music* Set building & mix structuring.* Knowing your music* Preparation of material* Beat matching* Eq'ing/Filter* Mix points* Looping* Sampling
*Grooveschool is a not for profit organisation who's purpose is to advance the education of the public in subjects relating to music and arts technology and to promote inclusion for the public benefit by relieving the needs of those people who are socially excluded, and assisting them to integrate into society.