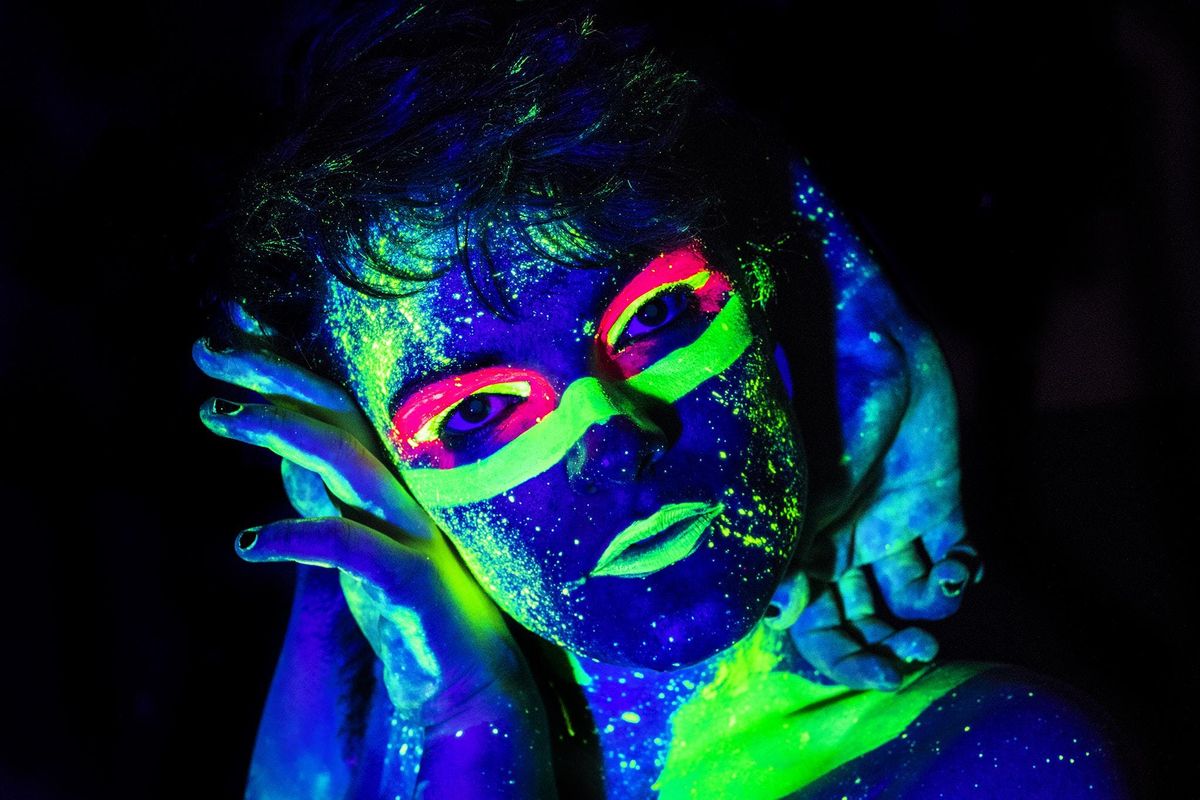 The Doodle Bar, 60 Druid Street, London, United Kingdom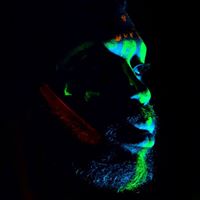 Life Drawing - Neon Naked
Spread the word
Draw in UV with Neon Naked Life Drawing!
Join us near London Bridge for an evening of vibrant artistic fun. Come to a life drawing class like no other using neon reactive arts materials to draw inspiringly colourful life models. 
This class explores creative drawing, moving away from the perfectionist traditional teachings of life drawing. By trying out a number of different image making techniques from continuous line to pointillism the artists are encouraged to think outside the box and create more unusual imagery. 
From Times Select. Purple Pose - Henry Nicholls / Reuters.
As described in TimeOut Magazine as 'The bizarre class to end all bizarre classes returns, looking like a cross between a Full Moon Party and an afternoon at the Royal Academy. This evening of sketching is really your chance to experiment with drawing in all manner of colours and textures, as you scribble your impressions of artists daubed in UV-reactive paint and covered in glowing lights.'
Neon Naked is a new and unique life drawing experience that specialises in creating unusual and creative designs by using vibrant and bold living sculptures. By combining an industrial UV light and reactive body paints with hand crafted flamboyant accessories its easy to get the creative juices flowing. 
The class starts off with some quick and fun drawing exercises to get you warmed up. Then goes into longer drawing times with more exciting life images, experimenting with colour, light and texture. 
Art supplies are provided however please feel free to bring your own. With essentials such as pencil, paper and drawing boards but also you can use the fluorescent glowing neon pastels to really make your art pop!
No experience needed, its not like most people have done it before either. Help is always available if you get a challenging pose. 
Its fun and friendly with a chilled out atmosphere. A great affordable evening out if you want to try something new. 
All designs and accessories are created by Jylle Navarro who has been specialising in UV reactive materials and performance art for many years. 
The Doodle Bar has been described as 'The Doodle Bar is a bar and events space where people have the freedom to enjoy a good scribble, play a game of ping pong, peruse the market and enjoy some street food.'
For more information on the venue go to - 
www.thedoodlebar.com
Follow on Facebook and check out more images of past events or look on our Instagram to see all the images and quotes that other people have posted about their experience. 
Neon Naked is sponsored by Great Art. 
www.neonnaked.com