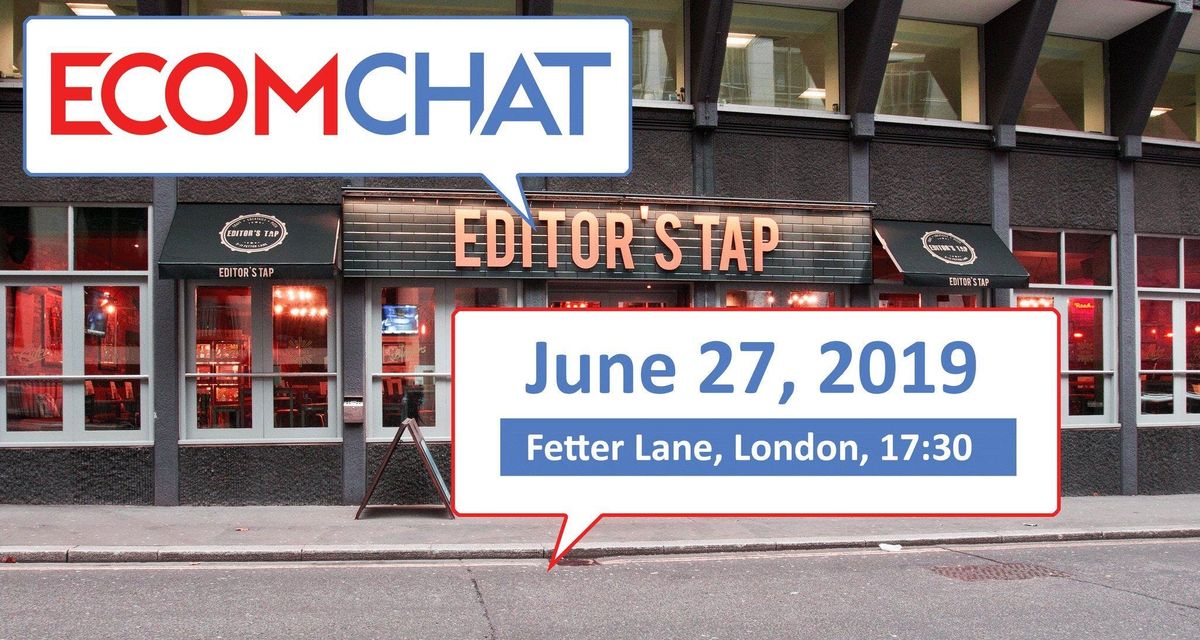 Editor's Tap, 5–11 Fetter Lane, London, United Kingdom
Eventbrite
Spread the word
Join us for drinks, nibbles and ecommerce chat!
#EcomChat meetups are free to attend, and a great place to connect with interesting ecommerce people in an informal way. Make new friends, learn new things, and most importantly - have fun.
There are no presentations, no sales pitches - just come along, relax and enjoy the evening.
Episerver, a Gartner leader for ecommerce & CMS, has kindly sponsored the bar tab, so there's a free bar as long as the tab lasts and nibbles to keep the hunger demons at bay.
The venue
Our good friend Mark Hammond at Stonegate Pubs has kindly sponsored the venue: Editor's Tap.
A lovely pub on Fetter Lane, serving real ale, craft beers, wine and great food.
First time at an EcomChat event?
Hear what they're like from Stuart Kerr, Head of Digital at Liberty Games:
@stukerr
"If you're anything like me then many of your friends might not be 100% sure what you actually do for a living. The EcomChat parties are a great opportunity to spend some time socialising with friendly folks who not only understand what you're talking about – but might be able to help you out with any issues you might be facing. It's not all 'shop' talk though – an enjoyable night out in it's own right."
Any questions? 
Please contact either of us on Twitter. We hope you can join us (and please do share the invite with friends).
Thanks,
James (@jamesgurd) & Dan (@danbarker).