Café OTO, 18-22 Ashwin Street, E8 3DL London, United Kingdom, London, United Kingdom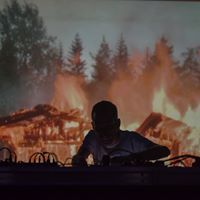 NOT WAVING
Spread the word
Ecstatic Recordings takeover at Cafe OTO on Friday 14th & Saturday 15th June, 2019.
Not Waving aka Alessio Natalizia, in collaboration with LSC, takes over Cafe Oto for two nights with a line­up spanning the entire breadth of Ecstatic Recordings, the label he co-­runs with friend and collaborator Sam Willis.
The two day event features a handpicked array of guests, special projects and exclusive collaborations, all closely associated with Natalizia & the label.
–––– FRIDAY 14.06.19
Abul Mogard & Marja De Sanctis play 'Above All Dreams' live a/v
Diet Clinic DJ
NOT WAVING plays 'Futuro' live a/v
Pye Corner Audio as The House In The Woods live
Primitive World & Anna Quiroga live
Tickets:
https://www.residentadvisor.net/events/1261248
–––– SATURDAY 15.06.19
Colin Potter live
Conor Thomas DJ
Iona Fortune live
Not Glass (Not Waving + Jay Glass Dubs) live
Novo Line live
Unprofessional live
Tickets:
https://www.residentadvisor.net/events/1261260
~ Ecstatic Recordings ~
Active since 2013, Ecstatic shines a light on contemporary musicians as well as digging out seminal inspirations, joining the dots from Novo Line's algorithmic body music to Not Waving's computer acid and environmental tonal abstractions, via Jay
Glass Dub's inverted dub­scapes, Abul Mogard's layered emotional music, Gavin Ryana Russom's interweaving melodies and everything in between.