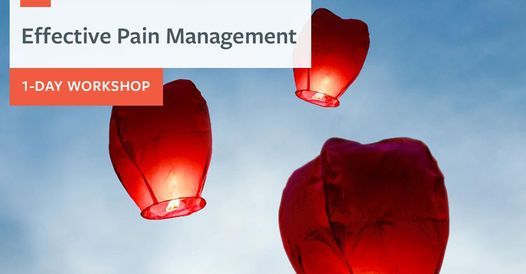 Broadway House, Tothill Street, SW1H 9NQ London, UK, London, United Kingdom
Human Givens
Spread the word
This workshop – with leading pain and musculoskeletal medicine consultant Dr Grahame Brown – gives you important new information about how we experience pain – derived from the latest neuroscience – and a powerful range of psychological techniques for managing pain naturally, preventing it from escalating and speeding up healing.
This workshop receives excellent feedback:
"Fantastic course – fascinating. Really good trainer," (Occupational Therapist)
"Thoroughly enjoyed this course - the best I have attended. Fantastic to have the opportunity to train with this therapist," (Clinical Hypnotherapist)
No prior medical knowledge is needed for you to benefit from the day. It is suitable for:
This course is designed to enhance the skills and knowledge of health care professionals of any discipline who work on a regular or occasional basis with people in pain to improve outcomes, including: • doctors • surgeons • nurses • dentists • neurologists • osteopaths • chiropractors • palliative care workers • psychiatrists • midwives • physiotherapists • occupational therapists • psychologists • health visitors • support/care workers • psychotherapists • counsellors – it is perfect CPD.
If you personally experience persistent pain then you will gain much from the workshop but please be aware the programme is not designed to be a treatment day and the tutor will be unable to give opinions to individuals with pain problems unless (with consent) their problem can be discussed for the benefit of all participants.
Anyone who would like to understand more about their own experience of pain, or that of someone they care for, and what can be done to manage ongoing pain and alleviate suffering
iCause.com promotes public events for free and helps event organizers connect with nonprofits to attract more participants like you.
Additionally, the iCause Global Foundation enables good people to fund great causes around the world. Together, our impacts are limitless!