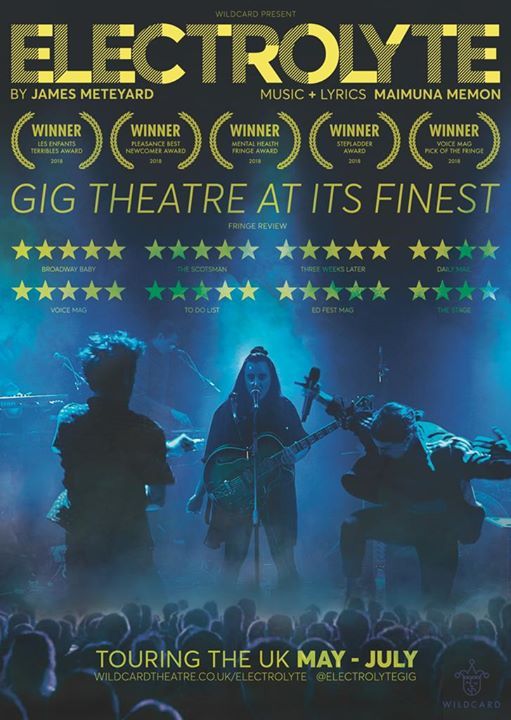 New Diorama Theatre, 15-16 Triton Street, NW1 3BF London, United Kingdom, London, United Kingdom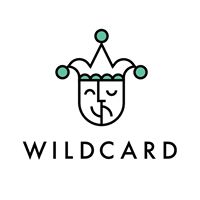 Wildcard
Spread the word
'We are a blip. A speck of dust.
To be wiped off the face of time
like you might a bike chain's rust.
But to each of us, we are everything'
★★★★★ 'This is what it must have felt like when audiences first watched Shakespeare' Broadway Baby
★★★★★ 'An immediate standing ovation' The Scotsman
★★★★★ 'A sense of powerful hope' Voice Mag
★★★★★ 'Unstoppable performance' To Do List
★★★★★ 'Crackling with irrepressible energy, sound and movement' Ed Fest Mag
★★★★★ 'Resonated powerfully with it's young audience' Three Weeks
★★★★ 'Packs an emotional punch that could floor Tyson Fury' Daily Mail
★★★★ 'Loud, liberating electronica' The Stage
Electrolyte is a multi-award-winning piece of gig theatre that powerfully explores mental health for a contemporary audience.
Written in spoken word poetry and underscored by original music, this explosive production is performed by six multi-instrumentalists who seamlessly integrate live music with expert storytelling.
Electrolyte is the winner of the Mental Health Fringe Award, The Stepladder Award, The LET Award, The Voice Mag Pick of The Fringe Award and the Pleasance Best Newcomer Award 2018.