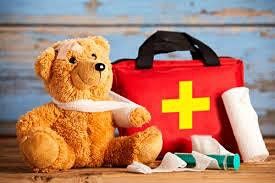 The Green man, Phoenix Community Housing, 355 Bromley Road, London, United Kingdom
Eventbrite
Spread the word
This course will equip you to provide basic first aid to people in a range of emergency first aid situations.
About this Event
This course is free to Phoenix tenants only. This one day Emergency First Aid at work course qualifies you to act as an Emergency First Aider in your workplace. Upon successful completion of this qualification, candidates will be equipped with the essential skills needed to give safe, prompt and effective first aid in emergency situations. It will cover:

•First aid in the workplace

•The roles and responsibilities of a first aider

•Emergency Action

•Breathing and Circulation

•Casualty Assessment

•Resuscitation

•Airway Obstruction

•Disorders of the Circulation

•Wounds and Bleeding

•Burns and Scalds

•Specific needs of the workplace can usually be included into the course content if required. This includes areas like anaphylaxis, diabetes and epilepsy.

A great one day event that will be a helpful addition to any CV and is relevant in any work place. To access this course you must be a Phoenix tenant, 19+, available to work in the EU & on an out of work benefit (JSA, ESA, IS, UC). Successful completion of the course, will lead to you being awarded with a Level 2 certification. Book yourself a place today and get on the path to employment success.

Privacy Notice

We will process the personal information on this form to enable us to support you in your volunteering activities. We may share this information with partner organisations, for example funders, training providers, employers and contractors, but this information will be anonymized information to claim grants or funding, as well as deliver and improve our services.

The information you provide will be stored and retained securely and treated in accordance with our Data Protection Policy and privacy statement, the General Data Protection Regulation and any succeeding acts. Our Data Protection Policy and privacy statement is available on our website and on request by calling 0800 0285 700

iCause.com promotes public events for free and helps event organizers connect with nonprofits to attract more participants like you.
Additionally, the iCause Global Foundation enables good people to fund great causes around the world. Together, our impacts are limitless!