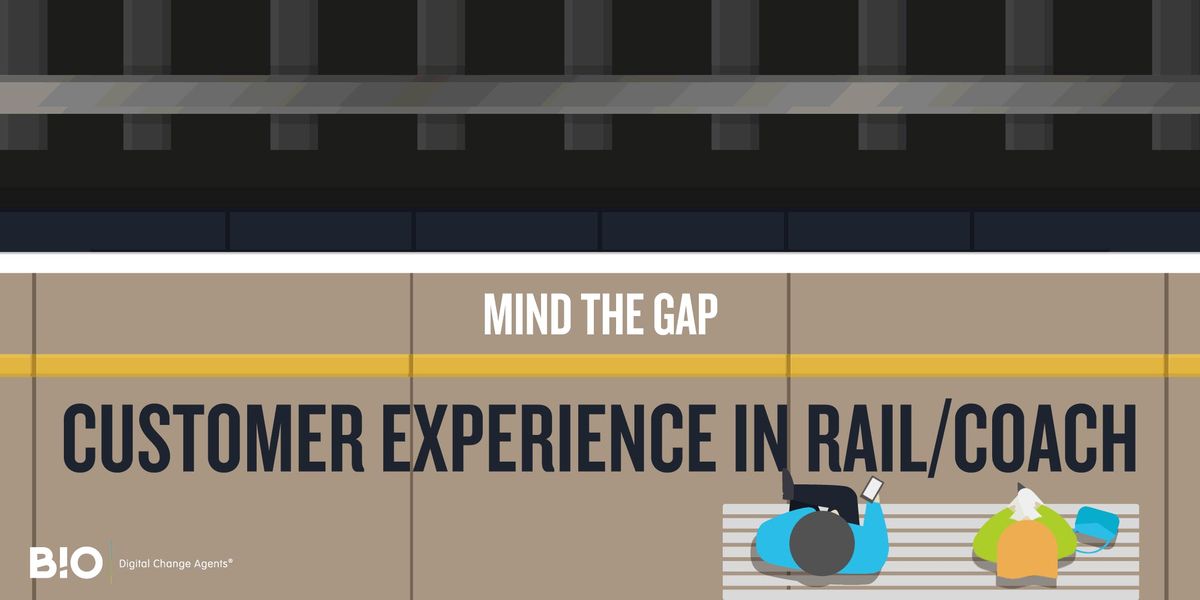 The BIO Agency, 70 Wilson Street, London, United Kingdom
Eventbrite
Spread the word
As consumer expectations evolve, all industry sectors need to create a shift in their customer experience. Passenger satisfaction is at its lowest level in over ten years: there's a growing level of impatience with poor service and this is only highlighted by the convenience consumers have become used to in other areas of their lives.
With rail travel set to increase in the UK, for both private and business passengers, delivering a satisfying customer experience whilst providing value for money has never been more important. But how can rail brands change passenger perceptions — and how can coach brands stay in touch? How can organisations ensure their CX programmes will be effective and achieve business goals too?
Join us at the BIO office as we discuss these topics with industry leaders at an intimate breakfast meet up. We'll analyse the challenges facing major organisations within the rail and coach industry, and uncover actionable insights and solutions, as well as discuss the key principles for delivering best-in-class passenger experiences.
Leading the Session:
Peter Veash, CEO
Peter founded The BIO Agency in 2006, bringing together pure-play digital experts to create digital change. It's now 150-strong and one of the UK's most successful transformation agencies.
Peter champions CX-led, results-driven experiences for both consumer and B2B brands. His key strength lies in building his vision on a strategic understanding of consumer behaviour and desires, in order to deliver transformative new products and services.
With regular appearances on the BBC and CNN as well as a role in advising the UK Government, Peter's rising reputation as London's go-to digital expert has seen his business enjoy rapid growth in recent years. In 2018, Econsultancy accredited him as The Most Influential Person in the digital industry.
Charlie Attenborough, Partnerships Director
Charlie has over 20 years' management experience in the sales and business development field. He has worked with a number of world-leading brands including National Geographic, Fortune Magazine and The Economist to manage and grow their key client partnerships throughout EMEA and APAC.
Utilising his passion for innovation and a strong expertise in developing bespoke client management solutions, Charlie is now leading BIO's sales team to drive long-term growth and ensure effective management of key client relationships.