The Arc Centre, 98b Saint Paul Street, London, United Kingdom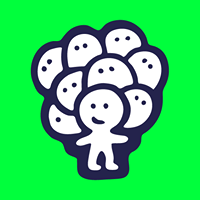 Enrol Yourself
Spread the word
What power do any of us truly have in this world?
Part exhibition, part live performance, part immersive adventure - get inspired for 2019 with a celebratory evening of curiosity, collaboration and magic.  12 strangers with 12 different questions. 6 months exploring. One key theme: power. We'd like to invite you to see what we discovered... 
Expect an evening of surprise, reflecting the Enrol Yourself journey that we've been on. A night diving into 'power' in many different ways - including some very human places. And a chance, perhaps, to learn something new about yourself and your own power too? 
Throughout the evening you will get:
An immersive experience including live performance, lighting talks, creative exhibits and some special gifts to take home.
A playful invitation to think about power and agency, explore how these themes show up in your own life and unlock the adventurer inside of you. 
A beautiful printed takeaway guide filled with our projects and stories.
Refreshments thanks to the kind support of Karma Cola and ChicP.
We run this event not-for-profit and any profit will be used to support bursary places for future Enrol Learners. We are also working to make this event universally accessible, the venue is step-free and has plenty of break-out spaces; but if you have any additional access requirements please do get in touch.