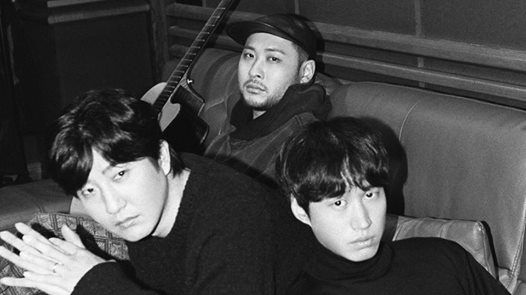 Electric Ballroom, 184 Camden High Street, NW1 8QP London, United Kingdom, London, United Kingdom
Onion Production
Spread the word
EPIK HIGH 2019 EU Tour - LONDON
• Date: Wednesday 20 March
• Venue: Electric Ballroom (184 Camden High St, London NW1 8QP)
• Tickets:
www.ticketmaster.co.uk
/
www.seetickets.co.uk
• Ticket prices: £45 / 65 / 95 / 170 (VIP)
• Super Early Entry Standing: £95
• Early Entry Standing: £65
• General Entry Standing: £45
• VIP with Meet & Greet: £170 (1*Super Early Entry Standing Ticket + 1*Admission to exclusive Meet & Greet / Photo Event)
✅Have your photo taken with all 3 members of Epik High in groups of 5. For clarity, this means Epik High + 5 VIP ticket holders.
✅Photos will be taken by a professional photographer and uploaded onto epikhigh.com.
✅Phones and cameras are strictly prohibited at the Meet & Greet Event.
✅The Meet & Greet Event is not a Q&A session and no autograph will be given.
*** Tickets go on sale Friday 7th December, 12:00 noon local time ***
*** 14+ show, under 16 must be accompanied by an adult (18+). ***
EPIK HIGH a 3-member hip-hop group lead by rapper, singer-songwriter and record producer Tablo. Debuted in 2001, EPIK HIGH is inarguably the pioneer in the Korean hip-hop scene. Their album 'EPILOGUE' took over iTunes and reached #1 on iTunes hip-hop/rap album chart. The group worked extensively with k-pop megastar BIG BANG and in 2014 EPIK HIGH and Taeyang of BIG BANG co-released chart topping single 'EYES, NOSE, LIPS'. With YG Entertainment, Tablo co-founded record label HIGHGROUND which housed artists such as Hyukoh, Code Kunst and many more. EPIK HIGH 2019 European Tour will be the group's first ever tour in Europe, these are the shows that you simply can't afford to miss!
EPIK HIGH Onion Production EN Management
#EpikHigh2019Tour #onionproduction #blobyblo #realmithrajin #realtukutz #에픽하이