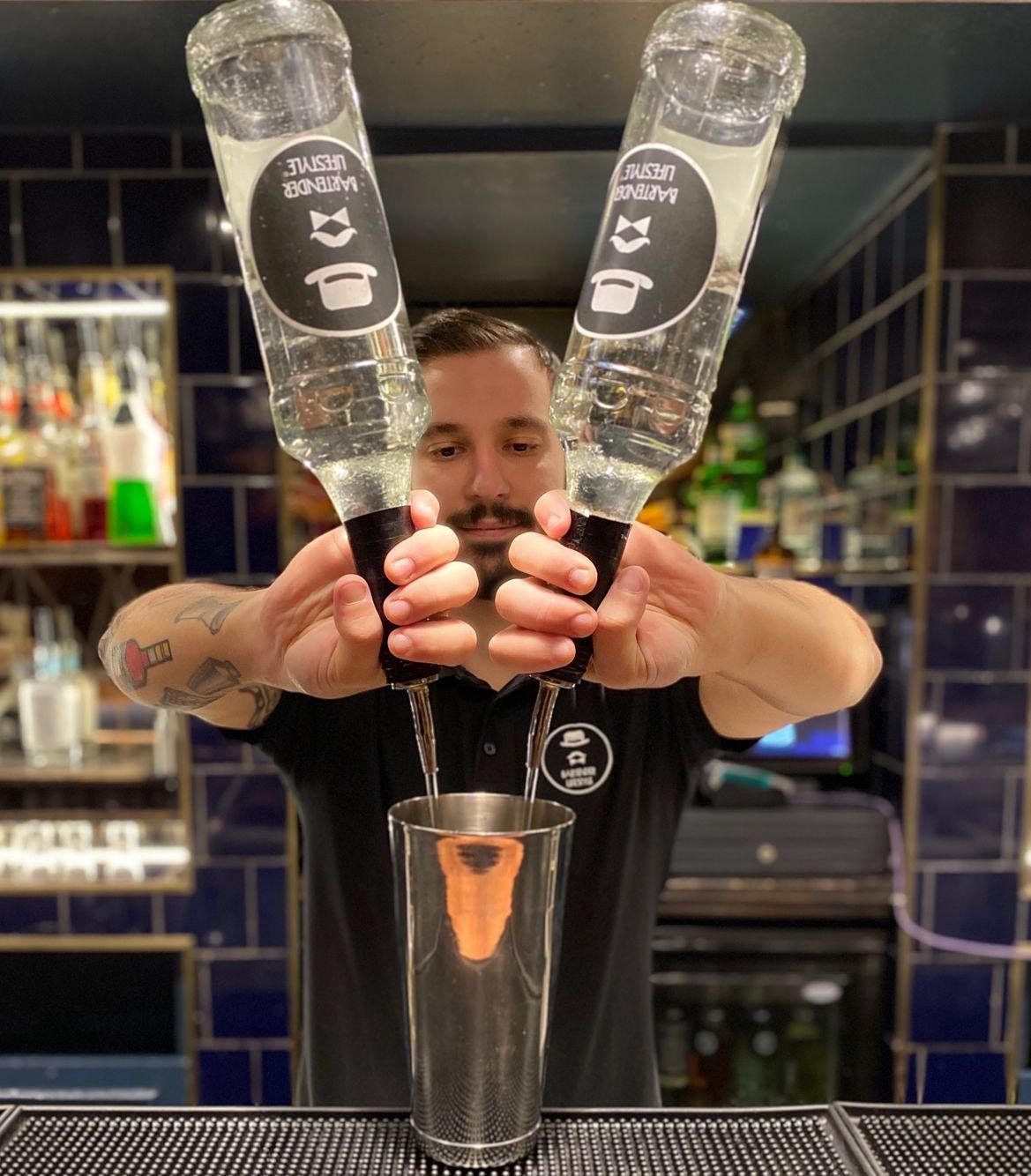 Bartender Lifestyle, 102 Vale Road, London, United Kingdom
Eventbrite
Spread the word
DAYS AND TIME:1 week 20 hoursMonday to Friday 5pm-9pm1st Day meeting Point:Manor House Tube Station 4.45pmUniform:Comfortable clothesSmile :-)
We believe in Bartending and we are convinced that is not just a Job but a Lifestyle.This community comes from experienced Bartenders that decided to share their Knowledge, Skills and Passion, with the aim of inspire, train and support the next world's finest Bartenders.Our motto (Not Just a Job, a Lifestyle) defines the core of what we do, suggesting to approach every task like a Bartender.ESSENTIAL BARTENDER Course:This course will help you gain the basic skills required to work behind the bar. International Qualified trainers will assist you during the course. Fun it's one of our keyword for our courses, you'll have the best time ever experiencing the real cocktail bar life.It's our priority to ensure you absorb all the information and learn all the skills listed below! LEARNING OUTCOMES:Free Pouring (Over 50 different pour)Cocktail recipes (Over 25 IBA specs)Cocktail making procedureBar equipment, ice procedure, Glassware and garnishesWorking Station set up and break down Guest serving skills Alcohol awareness 
Learning material will be hand out to all students:
Recipe bookBartending Bible Workbook and pens
Certificates will be hand out to all the trainees that will complete the course.
Every student will receive a loyalty card with numbers of discounts included, such as: hair dresser, cocktail bars, restaurants, courses, merchandising and lots more.Once you've learned? We are linked with many cocktail bars, clubs and bar chains, we will help you find the right job straight away.
iCause.com promotes public events for free and helps event organizers connect with nonprofits to attract more participants like you.
Additionally, the iCause Global Foundation enables good people to fund great causes around the world. Together, our impacts are limitless!