AAA London Group, London, United Kingdom, London, United Kingdom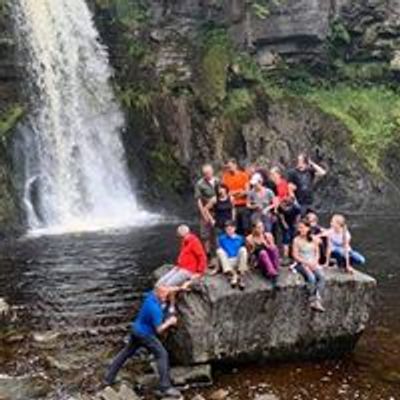 AAA London Group
Spread the word
POST-COVID 19 Lockdown
Once the situation has normalised we plan to host some fun social events, but only if the Governments guidance and instructions permit this.
Thus we are scheduling some fun gatherings to enable us all to get out and about, meet fellow friends, but if situations prevent us from safely operating the event we will cancel and refund you or offer you an alternative date.
Follow this link to book a place.
https://www.meetup.com/AAA-London-Group/events/269969394
/
EVENT DETAILS
We have run these trips many times over the years using highly stable boats with spray decks to keep you dry, so no experience is required, and our expert guides will help you master the basics of boat control during your journey.
The sights from the Thames are always a different perspective from the normal views and you also get a mini-workout as you flow with the tide!
We will MeetUp on the banks of the river close to Battersea.
A full map showing the start point will be added to this description shortly.
Your paddle we will take you right through the centre of London from passing all of London's landmarks brightly bathed in light, Houses of Parliament, London Eye, St Paul's, Bank Side, The City of London, Canary Wharf, Tower Bridge, Old Naval College to name a few.
This is an evening paddle starting in Battersea by St Marys Church and finishing at Greenwich.
The trip is a good 2.5 to 3 hours and it's planned to coincide with the falling tide, making the trip suitable for all abilities. We use stable double kayaks with rudders and all kit provided and staffed by professional guides.
Check out the photos from our previous events (
http://www.meetup.com/AAA-London-Group/photos/7180392
/)
Duration - Roughly two and a half hours, including briefing time and kitting out
Cost - £69.00 pp
Includes initial tuition, all specialist equipment, including appropriate illumination.
Payment is by Paypal when you RSVP
Remember that you should be aware of and accept any risks as you are responsible for your own safety and you should not undertake anything beyond your abilities. It is also your responsibility to be correctly equipped for the weather and activity you have chosen to participate in.
Timings
18:30 Full Meeting Point details as below
Simply head to the church by the river and you will see us on the beach with the yellow kayaks.
NO Facilities exist to get changed prior to hitting the water, so please come dressed appropriately and travel light.
On arrival, you'll receive a briefing and be kitted out and pairing up ready to depart in your two-person kayak
We supply all equipment including good quality waterproofs, paddling gloves to keep your hand toasty warm.
You will stay pretty dry in our kit, however, it's always advisable to bring a complete change of clothes. Pack it into a small rucksack or bag, which with our containers will stay 100% dry and will travel with you inside the kayak. Therefore Travel light and don't bring laptops etc.
21:30 Approx finish time in Greenwich
Those requiring liquid and food refreshment afterwards can head straight to a local pub.
START POINT - Battersea
Your trip will start in Battersea next to St Marys, Battersea Church Rd, London SW11 3NA.
Map location:
https://w3w.co/calm.began.wing
FINNISH POINT - Greenwich
Approx. Map location:
https://what3words.com/suffer.banana.tested
WHAT YOU NEED TO BRING ON THE DAY (IMPORTANT-PLEASE READ)
Footwear:
Shoes that don't matter if they get wet or muddy or both. Ideally an old pair of trainers. Open toe shoes are not recommended unless your toes have a high pain tolerance.
Clothing:
Come wearing your paddling clothes.
We recommend a tracksuit, running trousers or hiking trousers work well. Garments made of manmade fibres that don't hold moisture like cotton will keep you warmer if you get wet.
• Warm hat if the weather looks like it will be cold or you have no or little hair!!
• Fleeces and thermal tops are ideal. Avoid wool and cotton tops.
• Dry clothes to change into after the session
• Sense of humour
• Waterproof camera
Capsizes are rare as the boats are very stable, and you should stay dry, but splashes are common!
You might also like to bring some water, a snack and a waterproof camera.
The consumption of alcohol prior to the event is unwise and dangerous for you and your kayak partner and the centre will reserve the right to refuse people under the influence of alcohol.
We have teamed up London Kayak Company for many years. They are a British Canoeing Approved Paddle Sports Provider and compliant with the Port of London Authority.