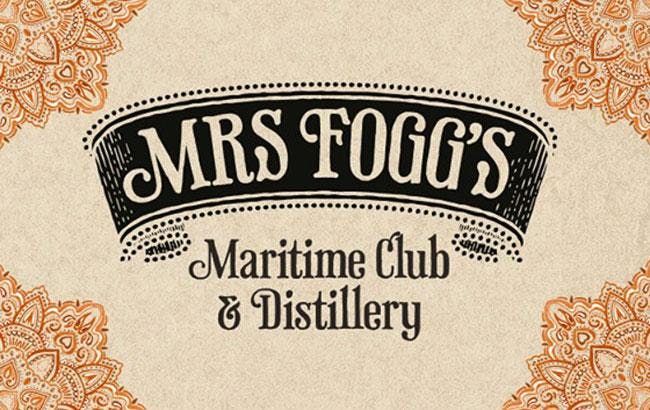 Mrs Fogg's Maritime Club & Distillery, 37 Broadgate Circle, London, United Kingdom
Eventbrite
Spread the word
PLEASE CLICK ON THE CORRECT LINK FOR YOUR FREE TICKET / OR I WILL CANCEL YOUR TICKET!!
Exclusive Soiree at Mrs Foggs Private Members Club with Welcome Drink, dj, Dancing
Join us for a fun social party from 7pm onwards. (This event will be hosted by Michelle/ Mala) TICKET LINK CLOSES AT 11PM! 
Cash is not accepted @ this venue due to licencing Laws! Remember to buy a ticket or you will be turned away as this is a ticket only event....
PLEASE BRING PROOF OF YOUR TICKET EITHER PRINTED OUT OR / SCREENSHOT THE TICKET ON YOUR PHONE! On arrival @ main entrance Ask for "Michelle's Networking Event's" (Michelle will be waiting for you, she will check your ticket off the list as you arrive and give you a token for Welcome Drink and wristband to our VIP ROOMS!
You will be directed downstairs to the Engine & Distillery Room" with its own bar, where the hosts will introduce you to each other..
Our event starts at 7pm and the first 40 guests who will arrive between 7pm and 8pm with receive a token for a welcome drink. We highly recommend to arrive early. We have a reserved the venue exclusively for us and the event is fully hosted. As always with our events, this is a great opportunity not only to visit a venue with a lot of character, but also to meet old and new friends.
Michelle has arranged for a dj from 9pm onwards so you can shake your booty to 70's 80's 90s Music and also some from today too...
Mrs Fogg's is located in the heart of the City and is inspired by Mr Fogg's better half – his Indian wife, Aouda. On the ground floor sits The Maritime Club, which pays homage to India with its delicate decorative touches and sophisticated, elegant furnishings.
Hidden away below deck is The Engine Room and Distillery. This is where the crew play havoc, as precious cargo and stowaways are unearthed and the floor is transformed into a raucous speakeasy-style bar with live entertainment. Guests can revel on the main floor, or for some privacy, frolick with friends in The Engine Room. Next to this, sits The Distillery – an industrial beauty and a vision of Victorian innovation. This fully-functioning machine will create Mrs Fogg's very own gin elixir.
Absolutely no reason why you should spend your evening alone at home, come join us for a fun night out in London. We have a Ladies Only Room called "Distillery Room" so ladies can get together and mingle. Dress code is smart/ Glamorous (No jeans/ No trainers/ No hoodies)
Kindly note that due to the nature of the licence of the venue, no tickets can be sold on the door, in addition to that, we may be sold out before the event date. Early booking is highly recommended.
Please do some research and plan your journey using smartphone googlemaps/streetmap or just an old fashioned London A-Z prior to leaving and have some idea where you are going. Some places in London can be difficult to find and I cannot be held responsible for people getting lost or not able to find places..
A valid proof of ID (European ID, Passport or Driving Licence) may be required upon arrival...