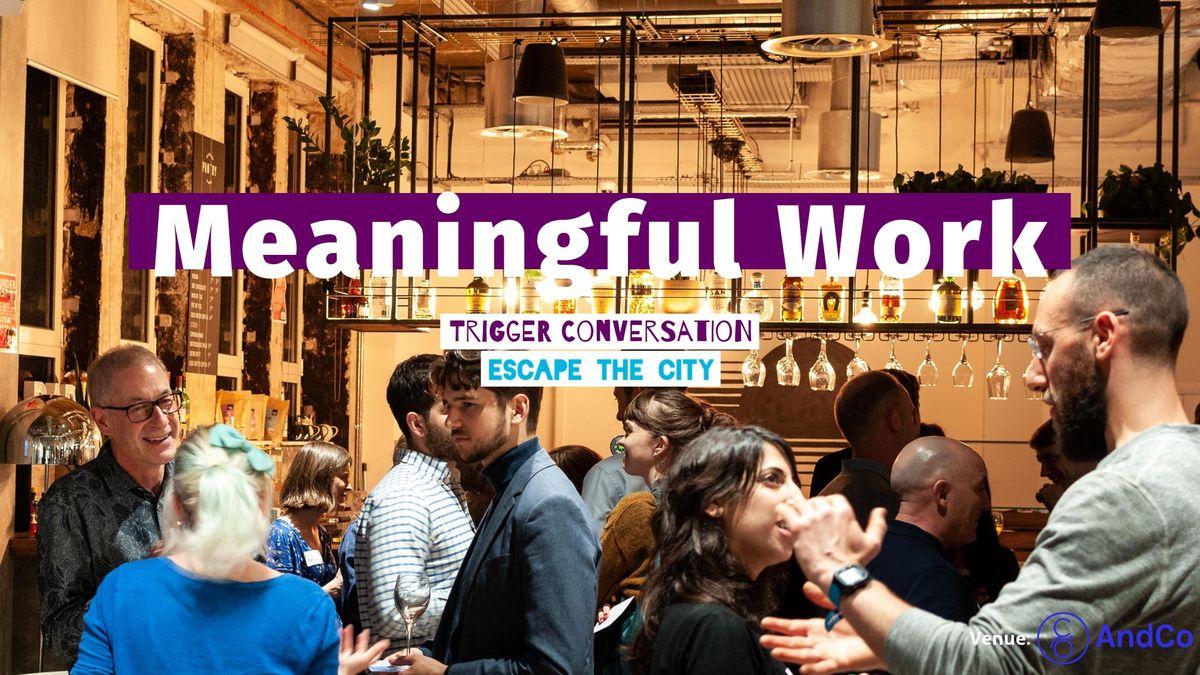 The Three Cranes, 28 Garlick Hill, London, United Kingdom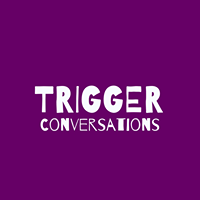 Trigger Conversations
Spread the word
How can you do work you love?
Trigger Conversations and Escape the City are teaming up for a special event because...
The truth is finding meaningful work needs meaningful conversations.
You will spend 90,000 hours of your life working - so it can feel important to do work that makes you jump out of bed and fist pump the air!
However, when carving out this career it can be hard to define what's meaningful to you, know which direction you should go or even give yourself permission to take a different path.
That's where we come in.
We know that what you need is conversations with real people - not just inspirational TED talks.
That's because conversation is a catalyst that...
Expands your perspective
Reveals what you value
Points your curiosity in exciting directions
Hones your aspirations from dreams to reality
Teaches you new skills and ways of doing things
Commits you to action
And opens doors to real connections
At this special event you'll be invited to explore with like-minded meaning-seekers a Conversation Menu packed with questions that skip the small talk and get you to the heart of what matters most.
We'll ask not what you do, but why you do what you do.
There's no prep necessary - just turn up with a curious mind and see where the questions take you.
Are you ready to connect with passionate individuals wanting to create meaningful work? We can't wait!
THIS EVENT IS FOR YOU, IF:
You're bored of small talk.
You value spontaneous, quirky or creative conversations that expand your perspective and challenge you.
You want to make meaningful connections with other like-minded people but without the awkward networking bit.
You want to experience how easy it is to talk to strangers in a meaningful way.
You just read the invite and you're super curious!  
- 'You spend a lot of time in conversations wanting to get to this point, and this is all about getting to the fun bit of the conversation… and it is facilitated so you get know something worthwhile about people right away and you want to share because people are here to share and people are here to listen… it's a lot of fun…a lot of real, human experience packed into one evening.' -
HOW IT WORKS
The evening is inspired and structured around another great human passion: food!
A seven-course meal of conversation awaits you, starting light, and getting heartier as the evening goes on.
TIMINGS
18.30 -19.00: Join us for a drink and chat at the bar
19.00-19.05: An Introduction to Trigger Conversations
19.05 - 21.00: The Conversation Menu
- Canapes*  
- Starter*
- Main*
- Break
- Dessert*
- Cheese*
- Coffee*
21.00 onwards: Time to finish the conversations you started and mingle with everyone else!
*A light selection of canapes will be provided and bring money for drinks which you can buy at the bar. The dinner menu is more of a metaphor!
QUESTIONS TO WET YOUR TASTEBUDS...
What is your superpower?
If money were no object, how would you spend the rest of 2019?
What does failure mean for you?
What is a challenge you're currently facing? 
Why do you do what you do?
…and many more (we won't ruin the surprise!)   
- 'I loved the idea of Trigger from the get-go! For every human interested in other humans, which should be all of us, Trigger really prompts a timely reminder for all of us to scratch below the surface and use our conversations as a tool for real human connection, curiosity, and adventurousness (i.e. it's real and it's awesome)! A fun, curious, playful, at times even salacious, and ultimately utterly hilarious night in the company of great people, this is what collective humanity should be about!' -
ABOUT Trigger Conversations
Trigger is on a mission to help you discover the lost art of human conversation.
Conversation is not just an exchange of information and thought, but an opportunity to build relationships, ignite serendipity and enable us to grow.
We are a team of life and conversation coaches who run conversation events and training across London and further afield.
So far, Trigger has:
- Brought together over 1500 people at 80+ events.
- Initiated over 5000 meaningful conversations.
- Made a lot of people happy! (check out 70+ 5* reviews on Facebook)
ABOUT Escape the City
Escape the City is a global career change community on a mission to help 1,000,000 professionals find work that matters to them and the world. We're helping the world wake up to what work should look like. We know the time has come to forget business-as-usual. Our vision is a world where work powers a happier and more sustainable future - where the importance of people and planet is balanced with profit. This community is waking the world up to a different way of working, by proving that it really is possible. Join us.  
Terms and Conditions:
By buying a ticket, you consent to being filmed, recorded and photographed at the event as a member of the audience and to footage and photographs of you being used by Trigger Conversations in any medium for the promotion and marketing of Trigger Conversations.  
Copyright © 2018 Trigger Conversations. All rights reserved.