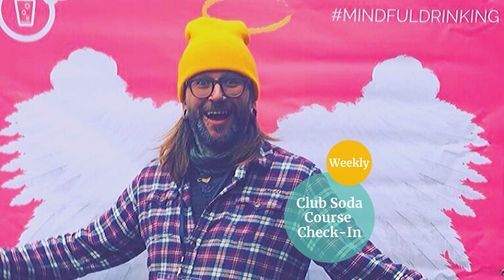 Club Soda, London, United Kingdom
Club Soda UK
Spread the word
Private, friendly, small-group conversation hosted by Club Soda founder Dru Jaeger for those on our How to Drink Mindfully Courses.
Check-in with others on the course, ask questions about the course content, create some accountability and have a chance to chat, share ideas and explore techniques to keep on track with your drinking goals.
Each conversation lasts up to an hour and will be hosted by a Dru, author of How to Be A Mindful Drinker.
Dru is one of the co-founders of Club Soda. His experiences of work might have been the perfect preparation for leading a mindful drinking movement. In a varied career, he's been a volunteer support worker for people with drug and alcohol problems, a communicator working with charities, social businesses and national organisations, a researcher specialising in the field of health policy and a coach supporting people who wanted to change their lives for the better. In his work with Club Soda, he has developed our Mindful Drinking programmes.
Dru himself now drinks little and rarely, and he's an advocate for a world where nobody feels out of place when they're not drinking.
Find a quiet space and make yourself comfy, grab your favourite AF drink and join a small online gathering. Connect, share, ask for advice and see what happens.
HOW TO JOIN THIS CONVERSATION?
Details are posted into the private community for this course. If you want to join in then you can join a course.
iCause.com promotes public events for free and helps event organizers connect with nonprofits to attract more participants like you.
Additionally, the iCause Global Foundation enables good people to fund great causes around the world. Together, our impacts are limitless!