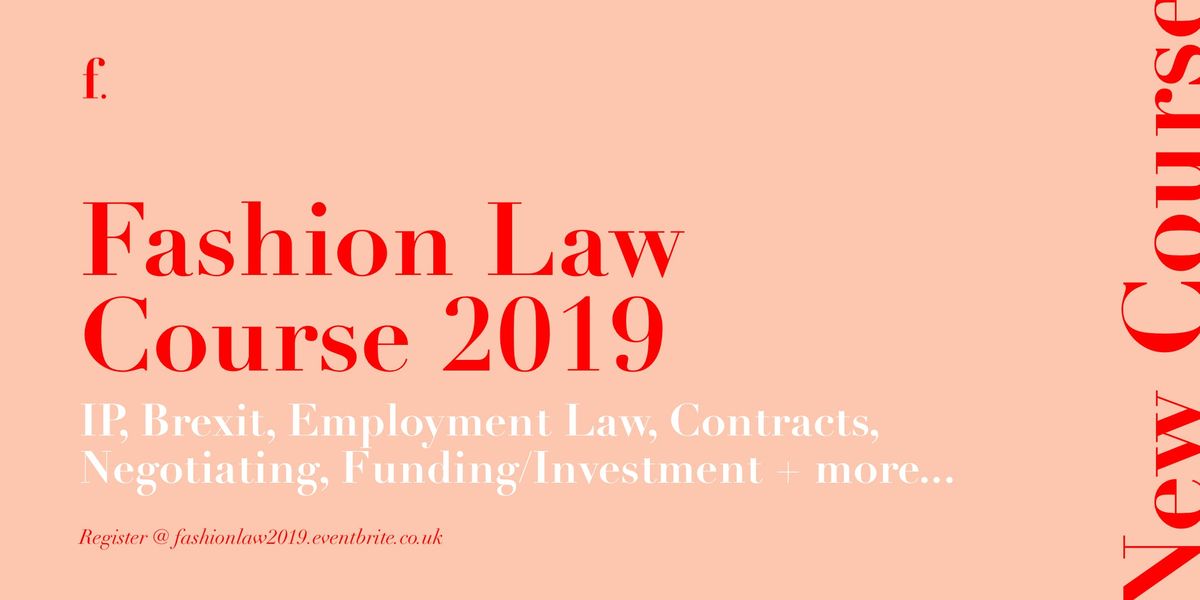 Joelson Law Firm, 30 Portland Place, London, United Kingdom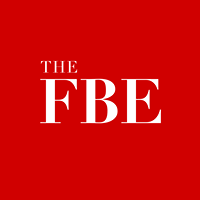 Fashion Business Education
Spread the word
The UK's leading Fashion Law Short Course. This is the second year running The Fashion Law Course in Partnership with Joelson Law. The course has been developed for Fashion and Law Students, Legal Professionals, Fashion Designers, Managers, Professionals and Entrepreneurs who are actively seeking to develop their knowledge on legal issues that influence the fashion industry and businesses.
Joelson is a top-ranked multi-disciplinary law firm based in Central London and the City providing a first class partner-led service. Joelson provides its UK and international clients with an award-winning range of legal services from its central London offices such as Corporate & Commercial, Employer Services, Intellectual Property, Employee Services, Property, Licensing, Gaming & Regulatory, Immigration Services, Litigation & Dispute Resolution + more.
The course will equip participants with the necessary tools and resources to effectively overcome challenges within the business environment. Thus, allowing a solid foundation to be built and providing the ability to be successful and thrive.
What will the course cover?
The topics below are core subjects within the curriculum. 
Business Structures 
Branding 
Intellectual Property 
Trademarks
Copyright
Patents
Funding and Investment
Terms and Conditions
Privacy policy 
Data protection policy
Employment & Immigration Issues
Contracts
Freelancing, Internship and Modelling Agreements
Negotiating
Brexit
How does it work? The Structure!
The course will take place every other week on Tuesday evenings from 6pm GMT.
See Example Below (this is just an example for your own reference, all participants will be sent the full schedule once registered)
Week 1: Intellectual Property
Week 2: Employment, Immigration and Visa Issues
Week 3: Contracts
Each week will have a topic focus, occasionally there will be some recommended reading or activities to do in support of the course. We will have industry guest speakers and all attendees will have exclusive instant access to our pro bono service launching this autumn.
Who is the course for?
This programme has been created for students, graduates, entrepreneurs, professionals, individuals interested in knowing more about the legal side of the fashion industry. For those who have businesses and would like to protect their brand and for anyone currently practising law or considering pursuing this pathway.
What will you learn?
The Fashion Law Course is solely focused on the legal factors that may influence the industry. The course equips you with the skills and knowledge needed to protect an organisation. We work with industry professionals, academics and mentors to ensure you receive a high-quality education.
Course Delivery
The programme will be delivered from the London offices however we do have an online option where we will live stream all sessions and provide you with the same materials. All online students will be able to view the live stream at any time, in the event you cannot catch the live stream on time you can always catch up in your own time. We also record all sessions and provide you with the audio to follow as well as the PowerPoint and notes summarising the class. 
You can also choose to study in person and online.
The programme will be delivered in person and online through a series of lectures, guest speakers, tasks, recommended reading videos, audio, PDF's and templates. You will be required to do further research outside of the course to build upon your knowledge.
Last year we have participants from Russia, Ireland, Canada, The US, Nigeria and Australia take the online option.
Course Tutors
Joanne Gregory
Jo heads up that team and also heads up the Retail & Fashion team. She joined Joelson in 2006 to set up the Litigation and Dispute Resolution Team. 
Jo undertakes a wide range of high value and complex disputes both in the UK and internationally for high net worth individuals and corporate entities. This expertise covers a range of industry sectors, including hospitality and leisure, food, gaming, retail and fashion, IT, commodities, financial services and regulatory, film and entertainment, and the creative industries.
Jo has a particular specialism in the field of contentious Intellectual Property built up over many years. This includes Trade Mark infringement; passing off; copyright infringement; registered and unregistered design rights and reputation management for clients.
To find out more about Jo please click here:
https://joelsonlaw.com/joanne-gregory/
/>

Jennifer Maxwell-Harris

Jennifer Maxwell-Harris qualified in 2001 and joined Joelson's employment team in 2007, becoming a partner in 2011. Jennifer is a trustee on the governing Council of Loughborough University.

Jennifer advises employers and senior employees on all aspects of employment relationships including employment contracts, bonuses and employee incentives, redundancy situations, dismissals, settlement agreements, and employment law issues in relation to buying and selling businesses. She also acts for employers and individuals in Employment Tribunal and Court matters, including unfair dismissal, breach of contract and discrimination claims.

To find out more about Jennifer please click here:
https://joelsonlaw.com/jennifer-maxwell-harris/
/>

Philippa Sturt

Philippa specialises in advising on all types of corporate and commercial transactional matters and became a partner at Joelson in 2012.

Philippa's main practice areas include acquisitions and disposals, MBOs, AIM work and company reorganisations as well as company law, shareholder matters and commercial agreements. Philippa focuses particularly on investments and fundraisings as well as shareholder arrangements. She has recently acted on several companies and limited liability partnership reorganisations. In particular, she has acted for a number of start-up businesses in the food and beverage, and FMCA sectors.

Philippa also assists our Business Recovery/Restructuring team and has acted for both insolvency practitioners and purchasers in respect of pre-packaged administrations and business purchases. Philippa has experience of drafting all manner of commercial contracts both in respect of UK transactions and overseas matters in Europe and beyond.

To find out more about Philippa please click here:
https://joelsonlaw.com/philippa-sturt/
/>



Testimonials

"Although I lived in England I could not attend the sessions as I was in my final year of university. I was so thrilled to follow the online method. It allowed me to catch up in my own time and at my own pace."


"Studying from the states I was worried the content would not be relevant, but I was wrong. It was incredibly informative and key. I have been able to apply the theory learned into practice."


"As a legal professional I thought I knew everything regarding IP & Contracts but I was wrong this course has really enabled me to grow within my field and additionally educate others."


"I went to law school and I can't believe I didn't learn anything that we were taught on the course it was brilliant. I will be doing the course again next year as a refresher".


"As a fashion designer I thought I could get away with protecting my brand legally but after facing a few challenges, I decided to take the course and it has not only helped me but it has transformed my brand completely"




FAQs:

Can I transfer my ticket to someone else?

Yes most certainly, however, you will need to give us at least 1-week notice providing the necessary information.

Refund Policy

There is a no refund policy

Can you defer your entry?

Unfortunately not you would have to study in that year. It's worth noting that with the course you can study in your own time later on in the week, month or following months.




Limited Spaces Available

There are only a handful of spaces on the programme as we would like to manage the structure of the programme and for students receive the required support and attention as needed.