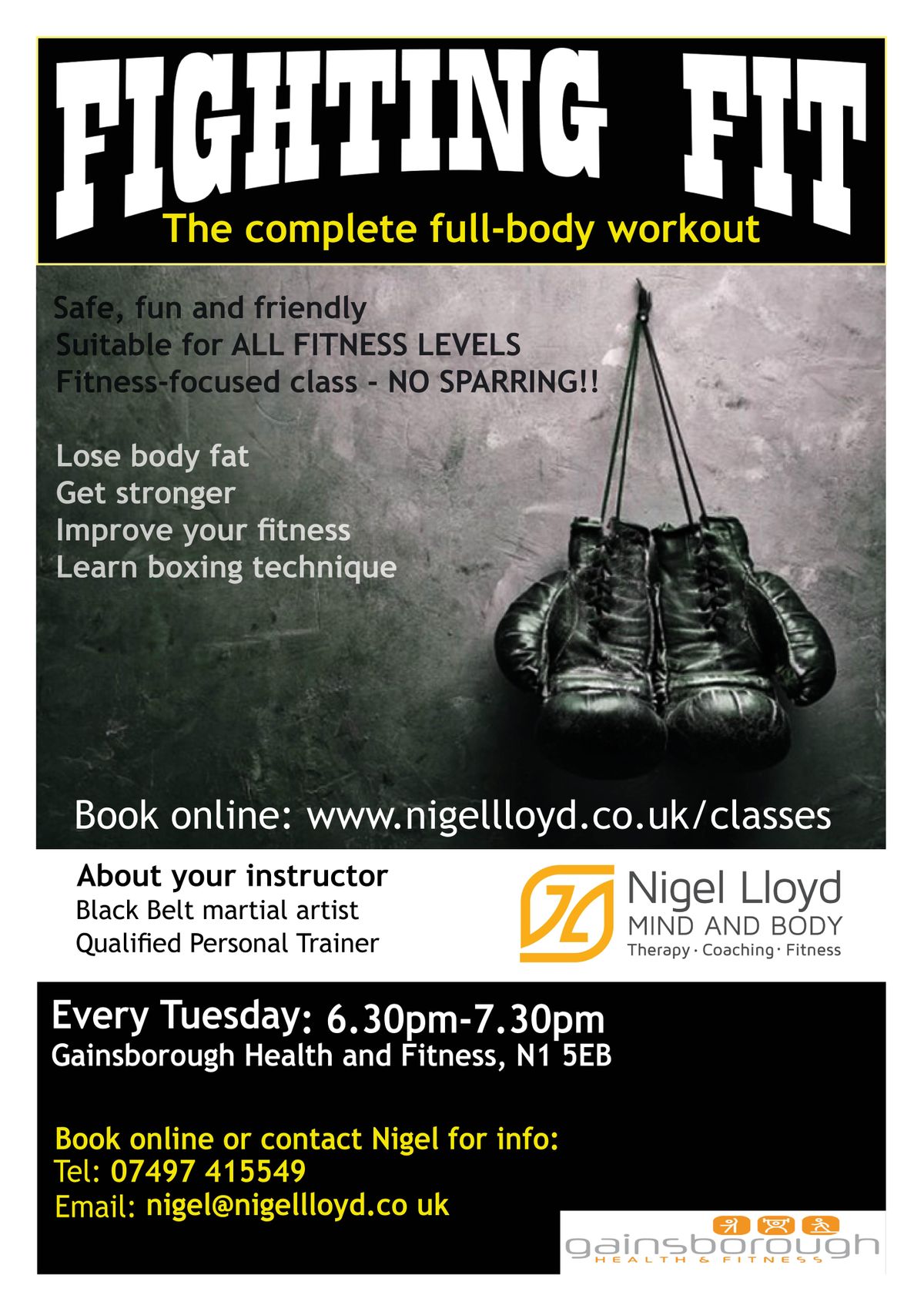 Gainsborough Health & Fitness Club, 1 Poole Street, London, United Kingdom
Eventbrite
Spread the word
About Fighting Fit
Boxers and fighters are among the fittest and leanest athletes out there. This is because the training methods they use are designed to get them into the best possible shape.
'Fighting Fit' incorporates many of the training methods and fitness drills that fighters use. It's an hour-long class that's specially designed to get you into great shape by providing an amazing full-body workout in a safe, fun environment.
Suitable for all levels
It's suitable for all levels of fitness and boxing ability. Each of the exercises and drills has a number of variations that you can use depending on your fitness, strength and ability. This allows you to go at a pace that's challenging but suitable for you. It's a great way to increase your level of fitness and strength, and tone your whole body.
It's safe – no sparring, just fitness
There's no sparring in the class so you don't need to worry about getting hit! We do a great warm-up, then a range of strength and conditioning drills, as well as hitting pads.
We make sure that you've got decent boxing technique, so that you get the most out of the workout and hit the pads with good form.
Days/times:
Tuesday: 6.30-7.30pm (Gainsborough Health and Fitness, N1 5EB)
Price
£10 per session.