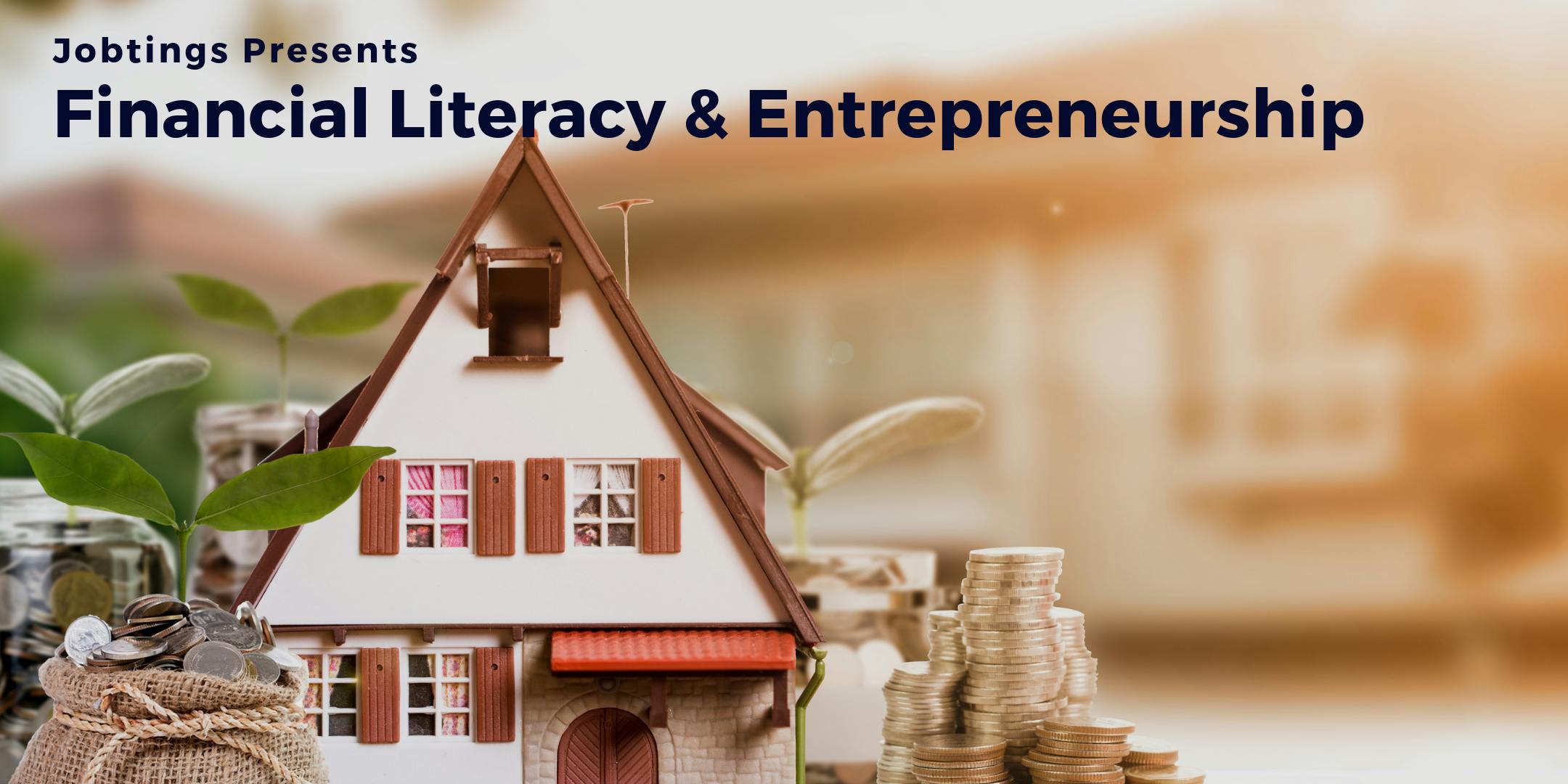 Central London Venue, Zone 1, London, United Kingdom
Eventbrite
Spread the word
NOV 2019 THEME: Financial Literacy & Entrepreneurship
 The Jobtings Career Pop up programme are a series of career events aimed at students, graduates and young professionals. All sessions are created in collaboration with our members.
Please use this form to register your interest for our Nov 2019 sessions. We will contact you via email when the events tickets become available.
What to expect:
- Network with students, professionals and recruitment experts
- Listen to panellists describe their day-to-day work, their career journeys, and their top tips for anyone looking to enter the sector.
- Chance to ask questions, both to the wider panel, and one-on-one with speakers
- An opportunity to meet employers offering vacancies.
- Light refreshments provided
- Ticket prices will range from Free - £15
-Jobtings networking events tend to happen during the week from 7pm - 10pm
SESSIONS:
Personal Finance 101
Learn the 'Top 5 Money Moves' to get your finances in order
A must for those wanting to learn how to generate and sustain wealth
Property For Beginnners
Have you ever thought about investing in property?
This session will cover the basics of property ownership, and how to get onto it while young.   
Focus on Female Founders
An ALL FEMALE panel who have built successful careers and investment opportunities will talk about how they built their businesses.
This session is all about bringing African & Caribbean female entrepreneurs, professionals and students together for insights on the steps (and missteps) they've  taken building their businesses
There were will also be an opportunity to pitch to our female panel
Focus on African & Caribbean Founders
Just 5% of the UK's small businesses are ethnic minority-led.
During this session you'll hear compelling stories from a panel of leaders and innovators in their fields, who will showcase how you can make it as an ethnic minority founder.
There were will also be an opportunity to pitch to our panel.
Contact us on 
events | jobtings ! com
 with your queries.
Also check out 
www.jobtings.com
 and follow @jobtings on Twitter and Instagram for further updates