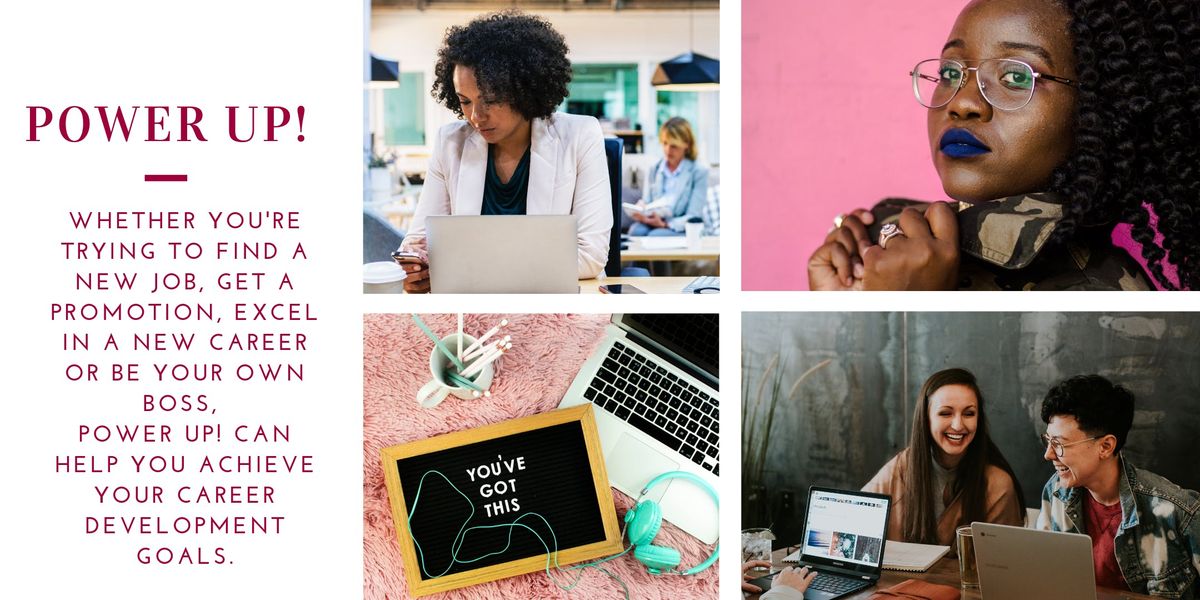 Burford Business Centre, 221 Burford Road, London, United Kingdom
Eventbrite
Spread the word
Whether you're trying to find a new job, get a promotion, excel in a new career or be your own boss, Power Up! can help you achieve your career development goals.
Designed by DiVA's founder Arit Eminue, who is passionate about helping individuals to "Power Up!" and take ownership of their careers through employment or entrepreneurship, this four-week course will help you gain clarity about your career, get focused on your goals, and leave with an action plan.
The course covers accredited diploma units relating to career planning, self-employment, work-life balance, developing an entrepreneurial mindset, leadership development, presentation skills, personal branding, CV writing, social media for professional purposes, interview tips and more. You'll also receive one-to-one and peer coaching.
This is a fantastic opportunity for you to step back "Power Up!" and prepare to accelerate your career.
Workshop dates are as follow:
Thursday & Friday 13th & 14th June
Thursday & Friday 20th and 21st June
Thursday & Friday 27th and 28th June
Monday 1st July
There will be weekly homework, including watching videos, research & completing workbooks.
How can I sign up?
This course is completely FREE if you meet the following eligibility criteria (evidence will be required).
A UK/EU citizen or have proof of residency in the UK/EU for the past 3 years
Aged 21 and over
Unemployed or on a career break and claiming working tax credits or any other form of work-related benefit (income support, job seekers, PIP etc...)
Employed or Self-employed and earning less than £15,800 per year.
Not engaged in any form of education or training 
If you don't meet the eligibility criteria you can attend for just £495 (we will send an invoice once you have registered).
A contribution towards childcare and travel costs is available, subject to eligibility.