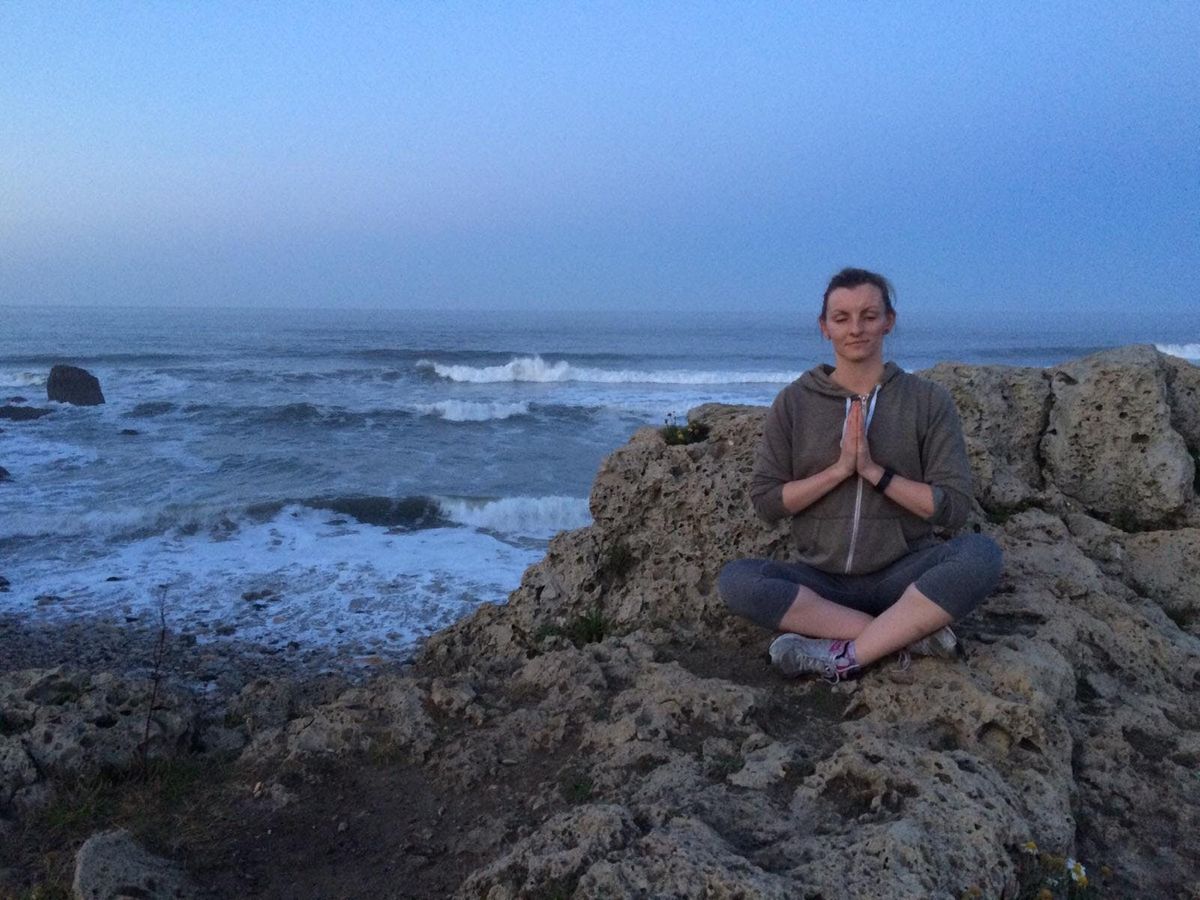 effraspace, 21 Effra Parade, London, United Kingdom
Eventbrite
Spread the word
Description
This Mindfulness course will be every Tuesday evening at the Effra space Brixton from 7-9pm starting Tuesday 7th May - Tuesday 25th of June. (Please note it will not be possible for participants to miss the first session and participants should be able to commit to the whole 8 weeks of the course as far as possible) 
Ticket price also includes a 1 day mindfulness retreat (TBC 1 full Sunday in early depending on availability of participants) 
What is Mindfulness?
Mindfulness is training the mind in a state of awareness. Stepping back to consciously observe thoughts, emotions and noticing the patterns of the mind, enabling participants to step out of auto-pilot and appreciate and acknowledge the present moment.
Is it for me?
Mindfulness can be practiced by anyone who wants to understand the workings of the mind, think of it as brain training; the same way we can work our physical bodies through exercise, we can also exercise and strengthen our minds. Allowing us to have more clarity, more focus and to consciously chose the life we wish to create.
What are the benefits?
Enhance your sense of calm & general wellbeing
Enable you to recognise unhelpful thought patterns
Help you to better handle different emotion states, including improving mood on a day-to-day basis
Enhance clarity & ability to focus
Feeling more awake and aware through everyday life
What to expect...
Expect to be guided through meditation practices from 3mins up to 40mins. These meditations will be done sitting in a chair, standing, or lying down on the floor. There's no need to sit on the floor crossed legged, but of course you can if you wish to.
These exercises can be done with your group but also practiced at home in between sessions.
Every week will have an introduction, reflection on the week thus far in mindfulness daily practice, a guided meditation and group discussion on reflections of the practice(s)
Do I need to have meditated before?
No this course is suitable for complete beginners and those wishing to take their practice further
Do I need to bring anything?
No just your mind and your body, everything else will be provided for you, including audio recordings to practice at home. If you have your own items like a yoga mat, blanket/shawl or meditation pillow you are welcome to bring those along for comfort. 
Course Dates
Tuesday 7th May 
Tuesday 14th May 
Tuesday 21st May 
Tuesday 28th May 
Tuesday 4th June 1 day Mindfulness Retreat - Saturday TBC (London) 
Tuesday 11th June 
Tuesday 18th June 
Tuesday 25th June 
(Important note as already stated it will not be possible for participants to miss the first session and you should be able to commit to the whole 8 weeks of the course, as far as possible)
Who is the guide/host?
All meditations will be guided by Michaela Stewart, Michaela is a Yoga and Mindfulness teacher based in London.
She has undertaken many years of personal practice and has completed her MIndfulness teacher training with Dr Patrizia Collard of Enter Mindfulness; a leading practitioner in the UK, whom she continues to study with to enhance her personal deverlopment.
The course is based on and follows the structure of Mindfulness Based Cognitive Therapy or (MBCT)
Bookings
Partcipants must register and pay for their course in advance. No refunds can be given for any missing sessions.
Participants should feel like they are committed to the timeframe/duration of the course + understand the home practice committment of up to 1hr per day. 
Bookings cost £135 for the whole 8 weeks + 1 day retreat and must be paid at least 1 week prior to the course start date all partcipants are required to have a 30-45min phone call prior to the course to discuss readiness and commitment. 
30% off standard ticket price reduction for Students with valid ID, over-65's, un-waged and those with disabilities.
For any additional information please contact Michaela Stewart directly on
michaelarosestewart | hotmail ! co ! uk