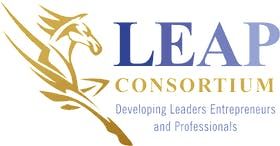 London Bridge Hotel Quarter Bar and Lounge, 8-18 London Bridge Street, London, United Kingdom
Eventbrite
Spread the word
WELCOME TO THE FIRST CLASS BUSINESS CLUB - PROVIDING PAYING CLIENTS FOR BUSINESS MENTORS COACHES CONSULTANTS 
Third Wednesday Every Month (6pm-9pm):   Educate | Inspire | Empower | Support | Connect
HOSTED BY LO P.  STEWART
Multi Award-Winning Business and Leadership Development Consultant
Business Angel Funder and UK Representative for the G20 Entrepreneurs Summit 2019 (YEA). 
Our mission is to make your business journey sustainable, profitable and enjoyable.
WE KNOW THAT YOU HAVE A PASSION TO SUPPORT PEOPLE IN BUSINESS:  YOU WANT TO BUILD YOUR LIST OF 'PAYING' CLIENTS AND DEVELOP YOUR CONSULTANCY SERVICES TO MEET THEIR NEEDS.  We understand your passion and the challenges you face to find enough clients to achieve personal financial stability.  We also understand how difficult it can be to find professional staff to join your team, who are reliable, share your values and have the right mind-set and skillet.  Our First Class Business Club has been designed to match you with entrepreneurs, who are looking for support from people just like you.  Also, our events help you to build your team of professional mentors, coaches and consultants, all of whom are serious about business and looking for mutually beneficial opportunities.  By charging a nominal fee, we encourage only those people who are committed to business success and want to be around others who are equally committed.  
Whether you are a business mentor, coach or consultant, get ready to take your business to the next level because these monthly events are ideal for you.
Our Events Enable You To:
RAISE YOUR PROFILE in the right circles.
NETWORK with like-minded peers
BUILD RELATIONSHIPS for potential partnerships
FIND POTENTIAL TEAM MEMBERS
RECEIVE MENTORING AND SUPPORT to help develop your consultancy**
KEEP YOU ABREAST OF DEVELOPMENTS THAT IMPACT ON THE BUSINESS LANDSCAPE
GAIN ACCESS TO FINANCE AND FUNDING OPPORTUNITIES
HAVE A SECONDARY INCOME, WHILE YOU GROW YOUR BUSINESS
Why Are Our Events Different?
The First Class Business Club has been created by a multi-award winning business and leadership development consultant and successful entrepreneur.  
 The First Class Business Club offers amazing opportunities for your business growth and your personal development:
INTERNATIONAL TRADE (to grow your business globally)
DEVELOP YOUR LIST OF PAYING CLIENTS 
MEET SPONSORS AND FUNDERS (to finance your business/ideas)
SUPPORT FROM EXPERTS TO HELP BUILD YOUR CONSULTANCY (for sustainable and profitable growth)
EXHIBIT/PRESENT AT OUR MAJOR EVENTS (to raise your profile/showcase your products/services)
SHARE IDEAS IN OUR ONLINE BUSINESS CLUB (to gain valuable insight and support from others)
MENTORING/COACHING (for encouragement and support along your journey)
If you would like to book your 30-minute business consultation or schedule mentoring sessions with Lo P. Stewart (at a later date), send an e-mail to:  
success | leapconsortium ! com
COME AND JOIN US FOR THE NEXT STEP IN YOUR BUSINESS JOURNEY!
E-mail:  
success | leapconsortium ! com
for further information.
We look forward to seeing you
Pamela Matthews
Corporate & Executive Events Coordinator
E:  
success | leapconsortium ! com
Please note:  Food and beverages can be purchased at this venue.
No Refunds Policy
iCause.com promotes public events for free and helps event organizers connect with nonprofits to attract more participants like you.
Additionally, the iCause Global Foundation enables good people to fund great causes around the world. Together, our impacts are limitless!