SpaceAT61 po, 61 Cheltenham Road, London, United Kingdom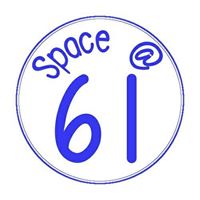 Space at 61
Spread the word
Over the last 12 months Space at 61 has been the base for a local networking group of people within SE London with small businesses of their own ( We are located in Nunhead near Peckham)
The group meets on the First Friday of every month. 
The reason we meet? To give support to each other, to learn from each other, to swap ideas, and generate leads for each other. This is not a group for you if you want a very ridgid structure and the promise of a number of referrals per meeting, we are not like that at all. 
What do we offer thats a bit different to other groups? We have a well developed closed facebook group here  which is made up of over 350 people who have mostly all attended a networking group at Space at 61 in 2018. Have a look & please join us if you think its right for you.
Over the past 12 months we have had a number of excellent speakers attend our group from Yvonne Wilcox PR in January who taught us how to write a Press Release to last months Angela Burgess owner of the SE21/SE23 and SE22 magazine group. Each time we meet we have a speaker talking on a topic for roughly 45 minutes and the rest of the group is given over to mingling, eating, and coffee! 
I'd like to just include a short testimonial from one of our members this year to help you get a feel for the group.
Shannon Reed - Founder of Mockingbird Makes
"As a small business owner I can't speak highly enough of Shona and her First Fridays networking group. She's got the magic formula. When you first attend the welcome is genuine and the warmth of the group is immediately obvious. There is nothing awkward here. And while it's always nice to meet nice people, the objective is to grow one's business and that's exactly what has happened for me this year since attending the group. I've made repeat sales, entered into collaborations and with Shona and the groups encouragement, taken on speaking engagements. My professional, personal and business growth has all been fast tracked because of this group. It was a no- brainer to re-subscribe for the entire 12 months of 2019."
A few short bits of House Keeping
*This event is usually suitable for children to attend but does depend on the Speaker, please check with me before booking if it is for that month. 
This group is primarily for owners of their own businesses but network marketers are welcome. 
To join the Space at 61 Group click over!
Our groups are for: Anyone who is self employed, a freelancer, a local small business owner, or someone who wants to be, 
We hope these meetings will help people collaborate, refer work to each other, & make new friends in the area too to help and support them and their businesses.Our speaker for January is Emete Friddle who will be talking about Starting Up her successful baking business Friddles Cakes, growth & balancing work & family life. 
The rough flow for the morning will be:
10am-10.20 Arrival/ Coffee & Networking10.20 Talk by Emete Friddle plus time for discussion 12pm - More Coffee/Food & networking1pm ClosePlease let us know if you have any food requirements (Gluten Free etc)Hope to see you there!ShonaIf you want to book in for 12 of our meetings we have a curent offer of £20 off on a years membership or £10 off on 6 months membership for more information on how to get that offer please email me.