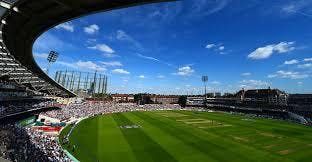 The Kia Oval, Surrey County Cricket Club, London, United Kingdom
Eventbrite
Spread the word
This free two hour FFT MINI CONFERENCE is essential for the busy school senior leader, who does not regularly use FFT and/or DfE data. This MINI CONFERENCE follows our hugely popular National Autumn Roadshows attended by 3000 Head Teachers and Deputy Head Teachers.
Learn how to use and the updates for DfE Analysing School Performance (ASP).
Analyse your school performance with a free KS2 FFT school performance dashboards.
Explore FFTs wide range of specialist reports.
Review the latest research and key points from the 2018 results.
Find out more about our National Research from FFT & FFT Education DataLab.
The session will commence at 09:30am - 11:30am. Please join us for tea and coffee ahead of the sessionA maximum of two seats can be allocated per school, should you wish to bring a colleague.
Each delegate will receive a free School Resource Pack, with dashbaords and special reports along with a step by step explanation of how to interpret your the data. 
DUE TO POPULARITY, REGISTER TODAY BEFORE THIS EVENT REACHES MAXIMUM CAPACITY!
All delegates will be included in the FFT Prize Draw, with a chance to win a £50 Amazon Gift Voucher.  
*The FFT INFORMATION EVENT sessions are free to schools who do not currently subscribe to FFT Aspire, and are part of our programme to ensure that every school benefits from the work of The Fischer Family Trust. Current users of FFT Aspire should contact 
info | fft ! org ! uk
 for a quote or details of our range of customised events. Places for these events are limited. Read our terms and conditions at 
https://fft.org.uk/course-terms
/.