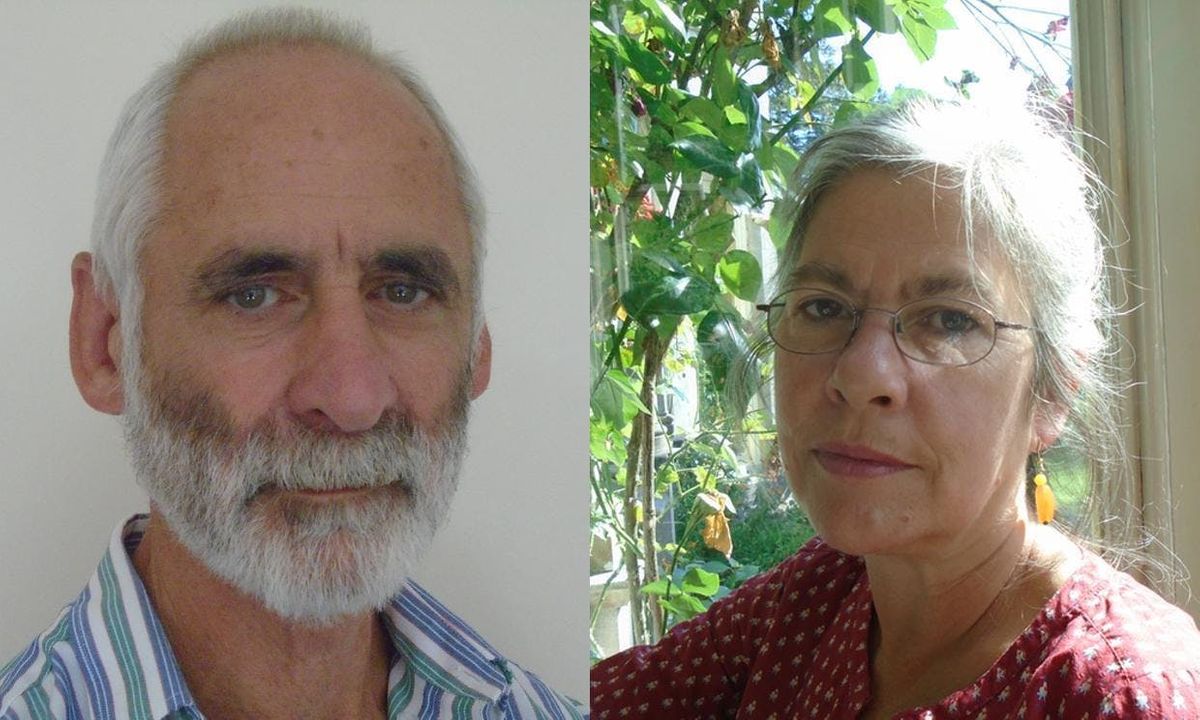 The Guardian, Kings Place, London, United Kingdom
Eventbrite
Spread the word
Hone your storytelling skills and energise your writing with Professor Jem Poster and Dr Sarah Burton of the University of Cambridge creative writing programme.
Whether you are a beginner when it comes to writing fiction, or you'd simply like to sharpen and energise your practice, this four-part series with Professor Jem Poster and Dr Sarah Burton, will boost your confidence and help you develop key skills. The founders and former leaders of the master's degree course in creative writing at the University of Cambridge, between them Jem and Sarah have over 30 years' experience and have published fiction, non-fiction and poetry.
This comprehensive creative writing series will start with a look at inspiration and research, planning and exploration, and editing, helping you to unlock your creative resources. The subsequent sessions will see you delve into the different elements of book development, finding your narrative voice and the right point of view for your story, as well as creating a convincing setting.
You will work in a supportive and relaxed environment, participate in practical exercises and be able to receive feedback and ask any questions you may have during the sessions. Although you are encouraged to sign up for the entire series to best develop your writing, you also have the option to attend individual sessions, bookable via links below.
If you book the series, you will save over £100.
Content
Inspiration and research - Saturday 7 September 2019
What is inspiration and what are its sources? Can we go looking for inspiration or do we have to wait for it? What forms might research take, and how do we use the results of our research? How can we recognise a potentially fruitful idea?
This masterclass is suitable for all aspiring fiction writers, from beginners seeking guidance to more experienced writers wanting to sharpen and energise their practise.
Planning and exploration - Saturday 5 October 2019
To what extent is it helpful to plan our stories, and how far do we need to remain open to the unplanned - to possibilities that may emerge in the process of writing?
Few writers work without a plan, and some plan their stories in considerable detail. Advance planning can be helpful - and will be discussed - but we need to recognise the ways in which our initial ideas may be modified or even radically subverted as our narrative develops.
Engaging your reader - Saturday 9 November 2019
How do we elicit readers' interest in the story we want to tell? How do we make readers care about our characters and the lives they lead? How do we create the fruitful tensions that will keep our readers turning pages?
Through a combination of practical exercises and relevant discussion you will be guided towards a deeper understanding of narrative energy and the complex relationship between writer and reader. In this supportive and relaxed - but firmly-focused - learning environment, you will also learn how to gain and hold the reader's attention.
Editing - Saturday 7 December 2019
How do we prepare our story or the reader? Why is editing so important? How can we train ourselves to write with precision from the earliest possible stage in the development of our work?
Writers work in different ways; some like to work fast on early drafts, while others prefer taking their time, working meticulously from the outset. But however you work, you will need at some stage to address the detail of your writing, ensuring that your narrative is as well presented as you can make it.
All Guardian Masterclasses are fully accessible but please contact us at 
masterclasses | theguardian ! com
 if you have any queries or concerns.
Full course and returns information on the Masterclasses website